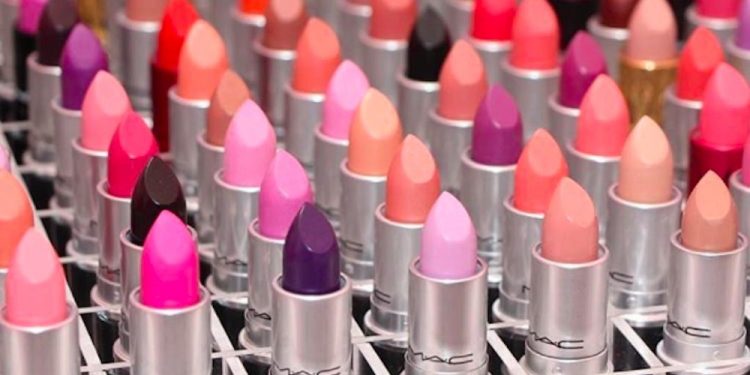 Celebrated on July 29th every year, National Lipstick Day encourages people to pick their favorite lipstick color and wear it on this day. Although some people might not realize it, lipstick has been used to apply color and texture to the lips, as well as add some protection, for about 5,000-years now. That makes it one of the oldest cosmetics still used today and one that's certainly worth celebrating with this holiday. 
The History Of National Lipstick Day
National Lipstick Day was invented by beauty blogger Huda Kattan in 2016, although celebrations of lipstick have occurred spontaneously before she officially established this holiday. It's been celebrated ever since and invites women all over the world to put on a shade that reflects their individual style.
The History Of Lipstick
Originally, lipstick wasn't something that was used exclusively by women. It was a cosmetic that was worn equally by both ancient Sumerian men and women. They did this approximately 5,000 years ago and the lipstick they used was made from crushed gemstones. The ancient Egyptians also used lipstick, but they used it to show social status and not to emphasize gender.
Using lipstick continued through the years and through many different cultures. In the 16th century, lipstick became fashionable because Queen Elizabeth I would contrast her white makeup with bright red lipstick. This early lipstick was made with dyes obtained from plants that were mixed with beeswax.
In the United States, lipstick began to gain popularity during the 19th century. This lipstick was made with a carmine dye that was applied using a brush. In the 1890s, carmine was mixed with a wax and oil base—which allowed it to be sold in paper tubes or small pots. 
During WWI, lipstick would begin to be sold in metal cylinders to the public, and after the war in 1923, the first screw up tube was patented by James Bruce Mason Jr. in Nashville, Tennessee. From that point in time, the popularity of lipstick slowly increases until today where it has become one of the most popular cosmetic products to be sold. Nowadays, over 800 million lipsticks are sold around the world. 
Celebrating National Lipstick Day
Want to celebrate National Lipstick Day? Well, if you do, then you can do it in one of several different ways. First of all, you can take some time to put on your favorite shade of lipstick for the day. Two, you can take the time to buy a new lipstick to add to your collection, or you can buy lipstick for a friend or family member. And finally, you can take a picture of your wearing lipstick and post it to social media using the hashtag #NationalLipstickDay. Wear your lipstick proudly and let the whole world see your style.