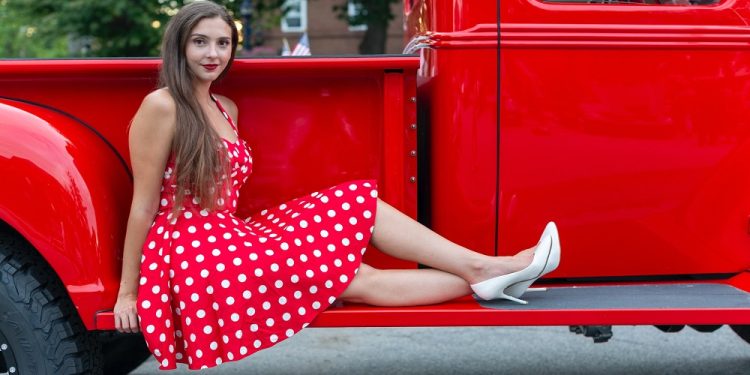 National Polka Dot Day is a holiday that's observed annually on the 22nd of January. Most people are familiar with polka dots and know that they are basically a pattern that consists of an array of large filled circles of all the same size.
It's also known that polka dots can come in a large variety of colors and have been featured on clothing, toys, furniture, and ceramics all over the world. Why is it about polka dots that have captured the public's imagination? We're not entirely sure, but this holiday is most likely the day when people can start to find answers to that very question.
The History Of National Polka Dot Day
Although most people probably won't like to hear what we're about to say, we think it's important to go ahead and say it so that we can all understand the origins of the polka dot a little bit better.
It would appear that polka dots originally had a negative connotation throughout most of history and was associated with the Black Death up until the 19th century. Then something miraculous happened. In the 19th century, the polka dot dance craze took the world by storm.
At the same time, fabric makers had achieved the technology needed to produce polka dot patterns accurately on fabric. This resulted in a neat concurrence of events that caused the popularity of the polka dot to take off.
Polka dots would then become popular for decades, a trend that seemed to reach its zenith during the 1950s. Between the 1960s and 1970s, the polka dot trend began to die down a little bit before it was revitalized again by Carolina Herrera who used polka dots on many of her dress collections during the 1980s and 1990s.
This would result in the popularity of polka dots rising again. In 2016, Walt Disney World decided to celebrate polka dots by celebrating National Polka Dot Day and the rest is history.
Observing National Polka Dot Day
Obviously, everyone who wants to observe this day can do so by embracing "the dot." And that isn't all that hard
All a person has to do is to wear or decorate with polka dots and they're observing this holiday in style. While they're doing so, they should be sure to use the hashtag #NationalPolkaDotDay on social media to spread the word about this holiday.