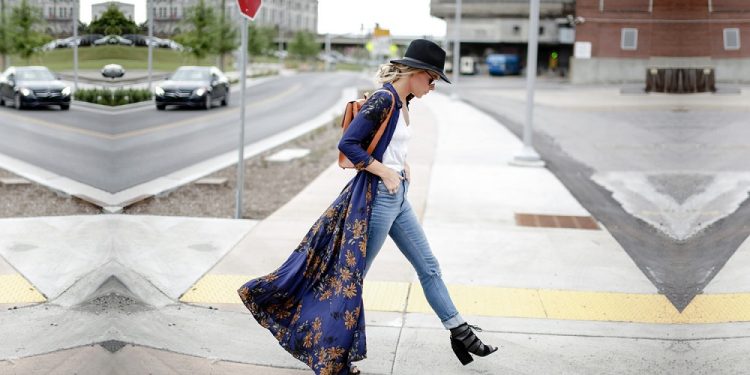 National OOTD Day—which stands for National Outfit Of The Day Day—is a holiday that hasn't been around a long time but has already made a big impact. This holiday encourages everyone to recognize their own self-worth and confidence by making sure that they look their very best. This means choosing the best outfit available to you and then wearing it with pride. This is a holiday that's celebrated annually on June 30th and is the perfect day for people to make a fashion statement to friends, family, and colleagues.
The History Of National OOTD Day
National OOTD Day was created by Stassi Schroeder in 2018. Schroeder was a star on Vanderpump Rules' and she created the holiday from her favorite hashtag #OOTD. But she has repeatedly said that this holiday far exceeds the hashtag it came from but is instead a day that's said to inspire people to be confident about the style choices they are making when they're heading out into the world. 
Facts About The Fashion Industry
Since we're talking about putting your best foot forward by wearing a great outfit, we thought that it would be appropriate to take a few seconds to talk about the fashion industry. Having said that, below are some facts that we found about the fashion industry that we think that most people are going to find interesting. 
Over 80 billion articles of clothing are bought every year.
The global fashion industry employs 16% of the world's workers.
It takes approximately 2,700 Liters of water to produce a single T-shirt.
Only about 10% of the clothing items given to thrift stores are actually sold. The rest get thrown away.
The average woman has almost $600 of unworn clothing in her closet.
Fashion brands use more new resources than recycled ones.
Almost 90% of the plastic pollution in the oceans of the world are from synthetic clothing's microfibers.
The fashion industry's consumption of oil and water is projected to double over the next 10-years.
More than 90% of the cotton used by the fashion industry is genetically modified. 
Observing National OOTD Day
National OOTD Day is a holiday that's easy enough for just about anyone to celebrate. All a person has to do is to dress up in a nice outfit and put a bit of effort into styling themselves for the day. This is a day for people to show pride in their appearance and perhaps make a few people jealous by wearing the latest fashion. And to top it all off, a person celebrating this holiday can also use the hashtag #NationalOOTDDay or just #OOTD to tell the world what they're wearing.