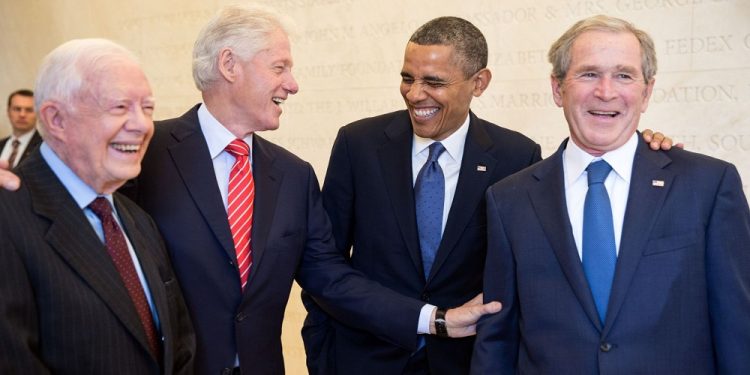 National Presidential Joke Day
After an initial glance, it seems like this holiday is kind of mean-spirited. After all, the purpose of this holiday is to make fun of the office of the President of the United States for all of its past blunders. Whether that's a hot microphone that picks up something that the president shouldn't have said or some other blunder that isn't too disastrous to the country or the world. If that sounds like your idea of fun, then you might want to take a few moments and celebrate National Presidential Joke Day on August 11th this year and every year.
The History Of National Presidential Joke Day
While we don't know who invented this holiday, we do know the initial incident that caused this holiday to be created. On August 11, 1984, U.S President Ronald Reagan was getting ready for a speech when he cracked the following joke: "My fellow Americans, I'm pleased to tell you today that I've signed legislation that will outlaw Russia forever, we begin bombing in five minutes." Unfortunately, the microphone was live and caught his gaffe.
Observing National Presidential Joke Day
We feel that this holiday can be observed in numerous ways. You can learn more about some of the more common presidential gaffes, or you can take some time to listen to the jokes told by Ronald Reagan during his term in office. Reels of these jokes exist on the Internet and provide a great deal of entertainment to whoever is watching them. Also, be sure to use the hashtag #NationalPresidentialJokeDay on your social media accounts to spread current presidential gaffes on this day or simply to spread the word about this holiday.