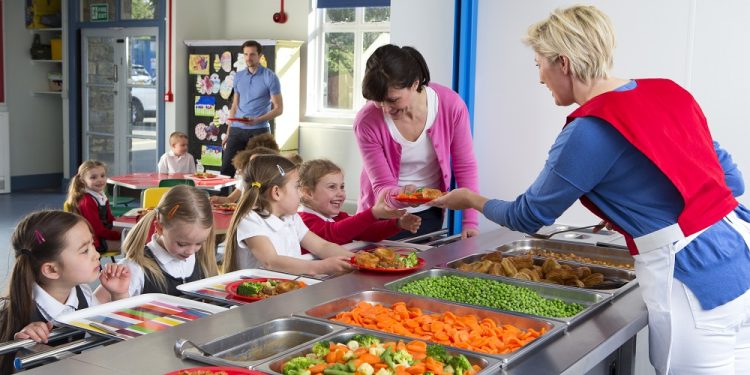 School Lunch Hero Day is a holiday that's celebrated on the first Friday in May annually. It's a day on which people can show some appreciation to the professionals who help make meals for America's students.
These professionals not only include the people who design and implement the strict nutrition standards needed in schools, but also the cafeteria workers who make sure that all children are fed. All of these people are heroes, and this day is designed to show them the appreciation they deserve but never ask to receive.
The History Of School Lunch Hero Day
School Lunch Hero Day was created by a partnership between the School Nutrition Association, and children's author Jarrett Krosoczka—the author of a number of picture books including the "Lunch Lady" series. The first day this holiday was celebrated was on May 4, 2012, and it's a day that's been celebrated on the first Friday in May every year since.
Facts About School Lunches
Below are some interesting facts that we've discovered about school lunches and the ones that we thought everyone celebrating this holiday would like to know.
The National School Lunch Program (NSLP) allows schools to give free and reduced-price lunches to income-eligible children in the United States.
The NSLP was created by an act of the U.S Congress in 1946.
The NSLP pays for 5-billion healthy lunches each year in 95% of all public schools.
The School Breakfast Program (SBP) was established in 1966.
School lunch guidelines are published every 5-years by the USDA.
The NSLP requires all school lunches to comply with USDA guidelines.
The meals provided for eligible free and reduced-price lunches cost less than $.40 per child per day.
The Importance Of School Lunches
School lunches are an important part of a student's academic success. Studies show that students who receive regular meals for breakfast and lunch are more likely to succeed in school. Studies have also shown that school breakfasts and lunches contribute to the student's overall health.
Students who receive free or reduced-price school lunches have a lower rate of obesity, lower rates of food insecurity, and better overall health. As a result, school lunches are not something that just benefits the student, but it's also something that benefits the overall community. In other words, school lunches are good for all of us.
Celebrating School Lunch Hero Day
Celebrating this holiday can be as easy as giving a thank you card to a "School Lunch Hero" in your life, to giving them a gift. It's also a good day to bring attention to the importance of school lunches to students and the overall community, to help keep these programs funded. People can also use the hashtag #SchoolLunchHeroDay to let everyone know of the amazing people who are keeping their children fed and healthy.