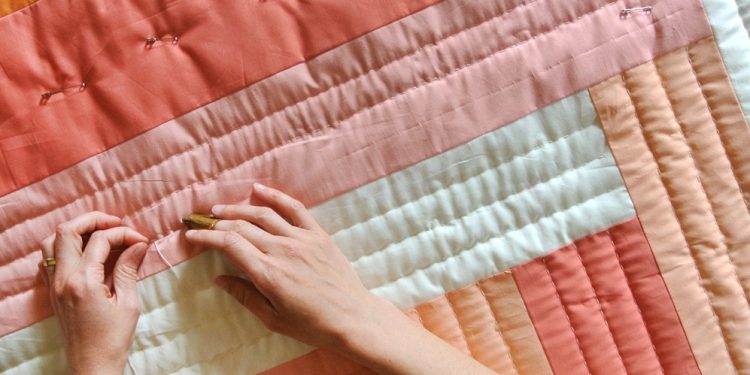 Quilting is a practice that goes back thousands of years and at one point in history, was a necessary skill for people to have in order to produce the blankets that they needed. Now, quilting is mainly a hobby for most people, but that doesn't mean that it doesn't deserve some recognition. That's probably why National Quilting Day was invented in the first place. This holiday, a holiday that falls on the third Saturday in March, is a day in which everyone can try out quilting for the first time or hone their quilting skills to a fine point. 
The History Of National Quilting Day
National Quilting Day is a holiday that was first established back in 1991 at the 22nd annual show of the National Quilting Association. This was held in Lincoln, Nebraska and it was proposed that a national day dedicated to quilting be established. It's been celebrated ever since. 
Facts About Quilting
We have to admit that when we first started researching this holiday, we didn't know a whole lot about quilting. Fortunately, we learned quite a bit during the course of our research—information and bits of trivia we would like to now share with everyone. 
Quilting goes back to Ancient Egypt—approximately 5,400+ years ago.
The word quilt comes from the Latin world "Culcita", which means stuffed sack or bag.
Medieval knights used quilted pads under their armor to protect against chaffing and to prevent the armor from rusting from sweat. 
The earliest American quilt made is from 1704.
During the 19th century, it was customary for girls to make quilts to show off her quilting skills to her new husband.
Quilting was popular 100-years after the sewing machine was invented at the end of the 18th century.
There are three basic quilt types. These include Plain Quilts, Applique Quilts, and Patchwork Quilts. 
The most expensive historic quilt ever sold was a Civil War-era quilt that was sold in 1991 for $254,000.
The average quilter is 63-years old.
In 2017, the quilting industry was worth over $3.5 billion dollars. 
During the 1960s, quilting became popular again after interest had waned in it during the early part of the 20th century. 
Patchwork quilts became extremely popular in areas that only had leftover fabrics for people to quilt.
Celebrating National Quilting Day
Anyone looking to learn quilting or perhaps sharpen their skills a little bit can do so by celebrating this holiday. All they need is a few basic pieces of equipment, the right fabrics, and the time to get to work. People wishing to celebrate this holiday should also take the time to snap a picture of their work and post it on social media using the hashtag #NationalQuiltingDay so we can all marvel at their skills.