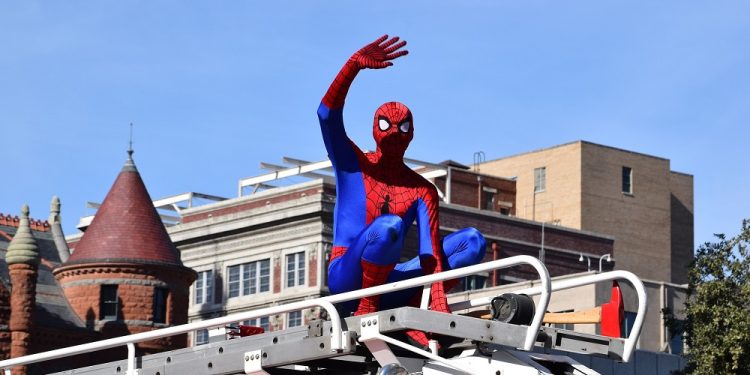 Spider-Man is a superhero character that's loved the world over and there's a good reason why that's the case. It's because this character is a wonderful combination of fun and reflection, and drama and humor. He's a character that has to wrestle with issues that a lot of people have to deal with.
He struggles with attracting the attention of the opposite sex, he gets bullied in school, he's trying to make it into college, and he has to struggle with the guilt of a loved one's death. It's no wonder so many people can identify with this character.
And it's no wonder that someone has decided to go ahead and create a holiday around him. This holiday is known as National Spider-Man Day and it's observed annually on August 1st.
The History Of National Spider-Man Day
Spider-Man was created by writer Stan Lee and artist Steve Ditko. This character made his first appearance in Amazing Fantasy #15, a comic book that was published by Marvel Comics in 1962.
It didn't take long for the character to become a fan favorite and he was eventually given his own comic book series. This series was aptly named The Amazing Spider-Man. Since then, Spider-Man has appeared in various types of media ever since.
There have been approximately a dozen Spider-Man TV shows over the years including Spider-Man (1967-1970), The Amazing Spider-Man (1977-1979), and Spider-Man (2017-2020). He has also appeared in theatrical presentations and too many video game adaptions to even list.
Some Fun Facts About Spider-Man
Anyone looking for a little bit of trivia on this web crawler is probably going to want to take a few moments to check out the following list. We've rounded up a number of facts about Spider-Man that we think everyone can appreciate. Let's take a look at them below.
Spider-Man was originally supposed to be a superhero based on an insect or fly, but Stan Lee decided on a spider at the last moment.
Spider-Man is the first teenage hero who wasn't the sidekick to another superhero.
Supposedly, Spider-Man is the favorite superhero of U.S. President Barack Obama.
Observing National Spider-Man Day
National Spider-Man Day is a holiday that everyone can observe. This isn't surprising considering that Spider-Man is a family-friendly superhero. On this day, Spider-Man fans watch his old television series, read his comic books, and even play his video games.
This is also a day for people to share information about Spider-Man or to have heated discussions about this character. People can also spread the news about this holiday online by using the hashtag #NationalSuperManDay.