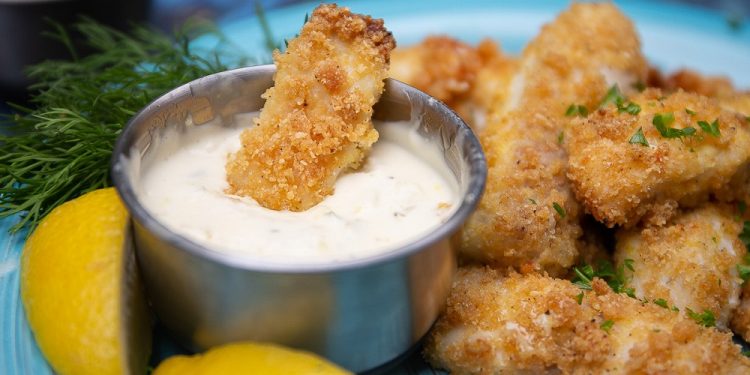 National Tartar Sauce Day
National Tartar Sauce Day is a holiday that falls on the Friday after Lent starts. This makes sense considering so many people give up meat and instead eat fish for Lent. And what's better to put on fish, or any seafood for that matter, than tartar sauce? That's why we feel that everyone who enjoys seafood as much as we do should take the time to observe this holiday. It doesn't matter if you use it as a sauce or a dip, it's just plain good. 
The History Of National Tartar Sauce Day
Considering that tartar sauce has been around for quite some time, and people have been celebrating Lent even longer than that, we assumed that this holiday was invented a long time ago. We couldn't have been more wrong, however. This holiday wasn't invented until 2017. this is when Frisch's Big Boy created the holiday to promote their menu. 
For anyone who doesn't know the history of Frisch's, let's recap it for anyone reading this holiday article. The first Frisch's Cafe was opened in 1905 in Cincinnati, Ohio by Samuel Frisch. Eighteen years later, in 1923, Samuel's son David took over operations and run it with his two siblings after the death of his father. In 1946, David Frisch creates the first Big Boy sandwich using homemade tartar sauce as its topping instead of Thousand Island dressing.
In 1960, David began selling his homemade tartar sauce in pink jars. It's extremely popular during Lent, as people come in to order off of their fry menu. So it's only natural that this company would go on to create a holiday that honors and promotes tartar sauce. 
The History Of Tartar Sauce
The history behind tartar sauce is a little bit convoluted, but many historians believe as a sauce it dates back to Roman times.  Sauces much like tartar sauce were used during ancient times and persisted all the way through the Middle Ages—although it should be said that they weren't known as tartar sauces.
It wouldn't be until the 17th century that the French created a version of tartar sauce that was based on mayonnaise instead of cream or the other bases that Medieval tartar sauce was based on. Due to the rise in Orientalism, it was probably given the name tartar sauce in reference to the Tartar people of Mongolia. 
Observing National Tartar Sauce Day
The best way to celebrate this holiday is for a person to find the tartar sauce they love the most and liberally apply it to the fish, seafood, or other dishes that they might eat on the day. But why just celebrate this holiday on the first Friday after Lent? Why not celebrate it every Friday during this religious holiday? It's a good idea considering that many people are going to consume a lot of fish during this period. And while you're celebrating, don't forget to use the hashtag #NationalTartarSauceDay to promote this holiday on social media.