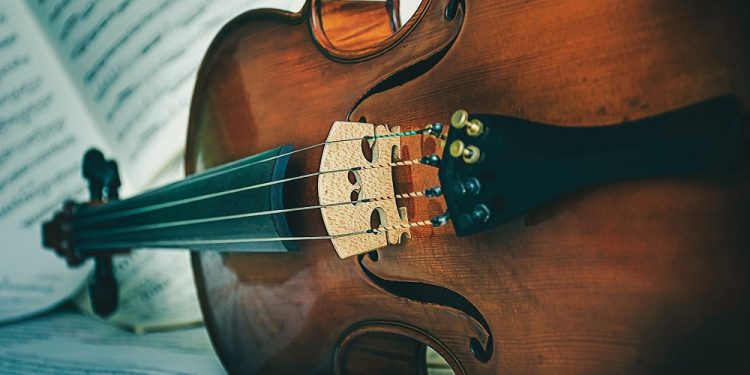 Celebrated on the third Saturday in May, World Fiddle Day is a holiday that celebrates this bowed string musical instrument that's played by musicians in all genres of music.  Although violins are usually associated with classical music, the fiddle is most often associated with folk, country, bluegrass, and Cajun music.
However, there is no significant difference between a violin and a fiddle. All that differentiates them is the type of music they're used to playing. It doesn't matter what people call their strung bowed instruments. All that really matters to us is that people are aware of all the fun they can have observing World Fiddle Day.
The History Of World Fiddle Day
Caoimhin Mac Aoidh is a professional fiddler from Donegal, Ireland and he is the one who created World Fiddle Day in 2012. The purpose of this holiday was to raise the public's awareness about the fiddle, and about Donegal fiddling.
The month for the observance of this holiday was chosen because it was the anniversary of Italian violin craftsman Antonio Stradivari in 1737. This holiday has now been celebrated for over a decade and will probably continue to be celebrated by fiddle fans well into the foreseeable future.
Important Facts About Fiddles & Fiddle Playing
We love fiddles and fiddle playing. We love them so much that we decided to go ahead and do some additional research on the subject. What did we learn? Well, if you check out the following facts, then you will learn everything that we know about this subject.
Fiddles are usually made of wood. It's typical for them to have maple back and sides with a spruce top.
Fiddle playing began as folk music during the Middle Ages.
Fiddle music is an important part of many communities and is typically used for reel, contra, and square dances.
Jazz is one of the more recent musical genres to make use of the fiddle.
While classical violinists commonly sit during performances, fiddles tend to stand.
Traditionally, the strings of fiddles have been made out of sheep intestines, but it's now more common to use synthetic materials for the strings.
All across the world, there are regional differences in how the fiddle is played.
Observing World Fiddle Day
There are a whole lot of different ways to observe this holiday. People can take the time to listen to fiddle music, they can learn more about the history of the fiddle, or they can take some fiddle lessons — either in person or online. People can also spread the word about this holiday using the hashtag #WorldFiddleDay on social media.