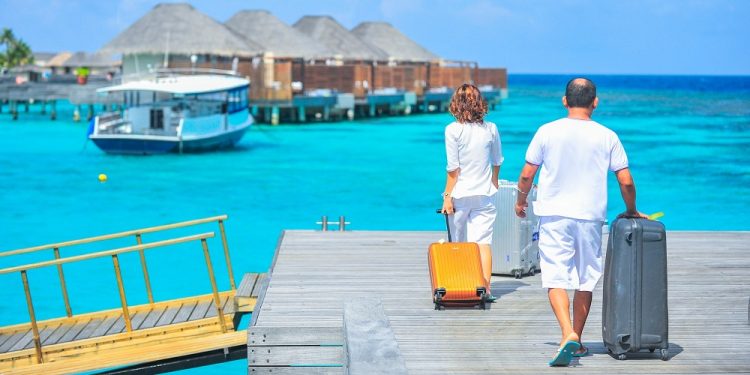 National Tourism Day is a holiday that's observed annually in the U.S. on May 7th. It's a holiday that's strategically placed during National Travel and Tourism Week and it attempts to recognize the importance of tourism to the country's culture and economy. It's also a day that celebrates the opportunities that tourism provides to learn about different ways of living, different cultures, and different cuisines.
This is the perfect day for people who have been waiting to take a trip to go ahead and book that trip. It's not only good for the economy but it's also likely to be a mind-broadening experience for the traveler as well.
The History Of National Tourism Day
The lineage of this holiday is pretty easy to trace. It was originally created by a Presidential Proclamation in May 1983. This proclamation was issued by then-U.S. President Ronald Reagan who signed it to urge all citizens to celebrate it.
As we said in our introductory statement, the purpose of this holiday was not only to lift up the tourism industry and highlight its importance to the U.S economy but also to let people know that taking a trip is a way for them to broaden their horizons in new and often unforeseeable ways. This holiday has been observed annually ever since.
Fun Facts About Tourism
Below are some fun facts about tourism that we would like to give all of our readers. We uncovered the following facts while we researched this holiday and felt that they would make a great addition to the discussion of this day. Now that we've stated our intentions, let's actually dole out these factoids.
In 2019, the World Tourism Organization estimated that the number of international tourists reached 1.5 billion people.
It's been estimated that one out of eleven people in the world is employed in the tourism sector.
It's also been estimated that tourism is responsible for approximately 5% of the world's GDP.
The COVID-19 Pandemic had a devastating effect on the global tourism industry as many countries ended up closing their borders.
Some of the most popular tourist destinations in the world are Spain, France, China, Italy, and the United States.
Observing National Tourism Day
This is a holiday that's best observed by planning a trip or heading out on a trip. It doesn't matter if that trip is done by train, car, or plane. All that matters is that people go somewhere they've always wanted to go but haven't had the opportunity to do so. We also encourage people to spread the word about this holiday using the hashtag #NationalTourismDay on social media.