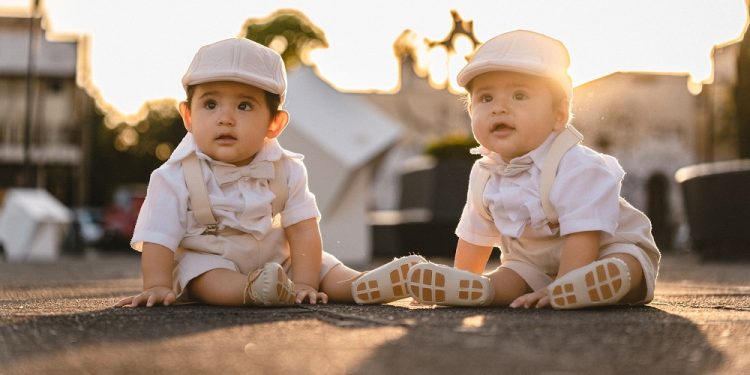 National Twins Day is held in Twinsburg, Ohio every year on the first full weekend in August. As the name of this weekend suggests, it celebrates those who are biological twins. However, it's not just dedicated to twins, but also to triplets, quadruplets, and other people who are born at the same time with multiple siblings.
This event is considered to be the largest annual gathering of twins on the planet, and draws people from not only all across the U.S but also twins from all over the world. In fact, it's estimated that over 2,000 sets of twins and other multiple birth siblings come to this event every single year.
The History Of National Twins Day
This event was first inspired by two twins, Aaron and Moses Wilcox, who made a difference in their small town of Millville, Ohio during the 19th century. The twins had approximately 4,000 acres of land and they offered the town 6-acres for a town square and some money for a new school if the town agreed to change the name to Twinsburg.
In 1963, the Twinsburg Historical Society was founded. In 1976, while the town was celebrating the U.S Bicentennial (like most American towns and cities), they decided to throw a "Twins Party" to draw attention.
Only 36 pairs of twins showed up for that first event, but over the years, the event has grown considerably. It has since been held every single year, with an exception in 2020 when it was canceled because of the COVID-19 Pandemic.
Observing National Twins Day
People from all across the globe visit Twinsburg, Ohio during National Twins Day. Some of the events that happen during this weekend include the Double Take Parade, the National Twins Day Royal Court, a Hot Dog Roast, Raffle, Twins Talent Show, and more. People also spread the word about this weekend online using the hashtag #TwinsDay.