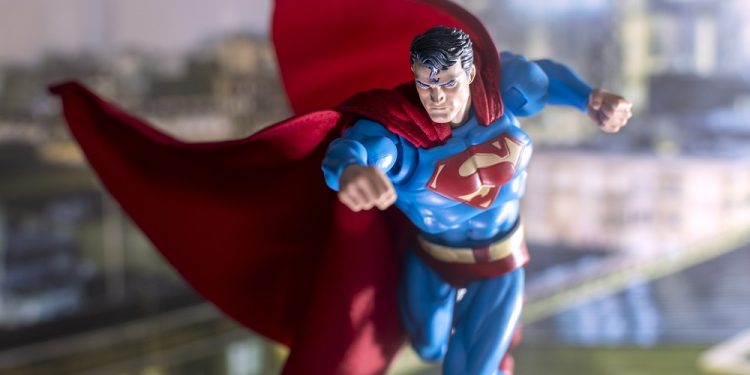 Look, up in the sky! It's a bird! It's a plane! No, it's Superman! Anyone who considers themselves a fan of the man of steel will probably recognize that quote. And actually, if we're being honest, most people who aren't fans of the superhero genre will probably still recognize the quote and the superhero it refers to.
After all, superman is embedded in popular culture, so most of us know the basic facts about him: that he has superpowers such as being able to fly and X-Ray Vision, and that he's vulnerable to Kryptonite.
What some people might not realize, however, is that there's actually a holiday that's dedicated to this superhero. This holiday is observed annually on on June 12th and is known as Superman Day. This is a great day for people to acquaint (or reacquaint as the case may be) with the man in red, white, and blue.
The History Of Superman Day
In 1938, writer Jerry Siegel and artist Joe Shuster created Superman and this superhero would be published by DC Comics. Superman would become a popular character, but over the years some of the powers he was supposed to possess have been updated and/or changed.
For example, he originally only had the power of increased physicality and strength that allowed him to run faster than a train, lift heavy objects, or leap up to the height of 1/8th of a mile. In essence, great pains were taken to make him a more grounded character. That would change as the Silver Age of Comics arose.
Superman was first given the power to fly and run at supersonic speeds. Then during the 1950s, he was given X-Ray Vision, which isn't surprising since the general public had become obsessed with X-Rays.
And over time, more and more powers were added to Superman and that eventually led to a very real power creep that writers had to account for in future comics. So they had to offset his powers with his vulnerability to Kryptonite. Superman Day would be created by DC Entertainment in 2013 and supported by various hobby stores, retailers, and bookstores across the U.S.
It was created to create some hype for the movie Man of Steel — a movie that was scheduled to be released on June 14th, 2013. A special edition of All-Star Superman #1 Special Edition comic book was available to anyone who visited their local comic book store. And that's how this holiday came to be.
Observing Superman Day
All anyone really has to do on this holiday is enjoy Superman in one of his many forms. There are comic books, graphic novels, toys, movies, and TV shows that can be enjoyed. People can buy, sell or trade their Superman collectibles or use the hashtag #SupermanDay to spread the word about this holiday.
Superman fans can also head to the world's largest collection of Superman products at the Superman Museum in Metropolis, Illinois. Yes, there's actually a Metropolis and it's located in the state of Illinois. The Superman Museum was opened in 1993 and has over 70,000 items from the life's work of longtime Superman enthusiasts Jim Hambrick. The collection really is remarkable and a must-see for any true Superman fan.