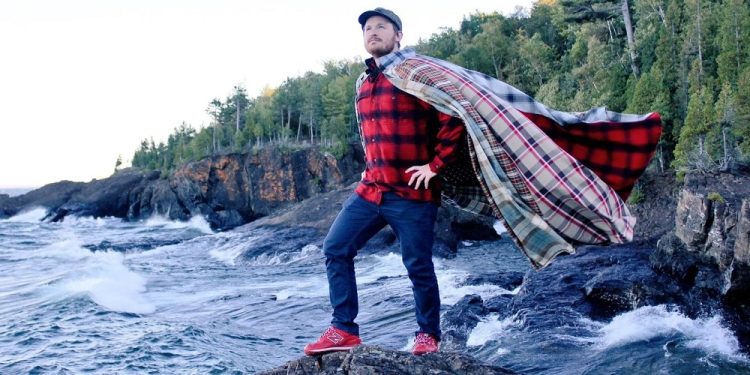 On the first Friday in October, people all over the world celebrate plaid on Plaidurday. The material that we know as modern plaid has been around since the 18th century, but it's taken from designs that were popular among Scottish families and clans. Actually, the designs that we now know as plaid was originally called "tartan."
Plaid referred to the heavy woolen clothes that this pattern was used on. However, when the material came across to North America, the words plaid and tartan would quickly become synonymous. During the 20th century, plaid became popular with the American public, and now there's a holiday celebrating its existence.
The History Of Plaidurday
We've already covered much of the history of plaid from the 18th century on, so now we'll take the time to talk about its history in North America during the 20th century. At the beginning of the 19th century, Scottish immigrants brought plaid over to the U.S but it wouldn't become a popular design until William B. Laughead put it into the public's consciousness.
He wrote pamphlets for the Red River Lumber Company and in those pamphlets, he told the story of fictional lumberjack Paul Bunyan. These tall tales were conveyed by Laughead, who displayed the fictional legendary as wearing blue jeans, big heavy boots, and a red-and-black plaid shirt.
In 1924, Pendleton Mills released their version of plaid shirts, and in the 1940s, they would end up making these shirts for women. It didn't take long for the popularity of this design to travel all across the U.S. During the 1970s and 1980s, plaid would become associated with the "slacker" generation and was the perfect design to set the anti-establishment movement apart from the Yuppie generation. And during the 1990s, it would become associated with the grunge movement.
Plaidurday wouldn't become a holiday until 2010, however. This is when Bugsy Sailor from Lansing, Michigan created it after his coworkers heckled him for wearing plaid. He created this holiday to bring people together around plaid and to put it back into the public's eye. On October 7th, 2011, the first Plaidurday was observed and it would then be observed every year since.
Observing Plaidurday
During this holiday celebration, people can take the time to wear plaid or use plaid designs (okay, yes we know, it's tartan) on their baskets, tablecloths, or even couch covers. People can also use the hashtag #Plaidurday to spread their love for this design all across the world. We can all come together over plaid and enjoy a design that goes back at least 3,000 years!