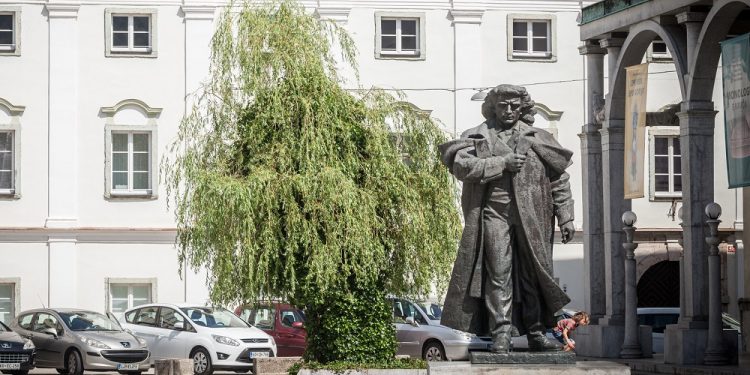 Observed as a public holiday in Slovenia on February 8th each year, Prešeren Day commemorates the death of France Prešeren—a Slovene poet that is regarded by many as the greatest classical author in Slovenia. This holiday also serves as a day to recognize the cultural achievements of Slovene artists and is often referred to as Culture Day or the Day of Slovenian Culture.
In Slovenia, the full title of this holiday is Prešernov dan, slovenski kulturni praznik. This is a day that's marked with cultural activities and remembrance services. On this day, many public art galleries and museums will also offer free entrance to the general public.
The History Of Prešeren Day
While Slovenia was occupied during WWII, many artists were forbidden to express themselves or had their work repressed and banned. This led some people to begin celebrating the anniversary of  Prešeren's death as a focal point for remembering and honoring Slovenian arts and culture. When WWII ended, this holiday would become officially proclaimed in the country in 1945.
Fun Facts About Slovenia
Let's take a look at some fun facts about Slovenia before moving on to how Prešeren Day is observed each year.
Slovenia has an area of 20,273 square kilometers.
It has a population of over 2.1 million people.
Ljubljana is the capital city of Slovenia.
The average life expectancy in Slovenia is 78-years for men and 84-years for women.
Observing Prešeren Day
Prešeren Day is marked every year with a variety of remembrance services and with cultural festivals all over Slovenia. It's also a holiday around which school excursions to important cultural institutions are undertaken, and a day when many art galleries and museums offer free admittance. On February 7th every year, the Prešeren Awards are held and recognize cultural achievements of two Prešeren Prize laureates, and six Prešeren Fund Prize winners.