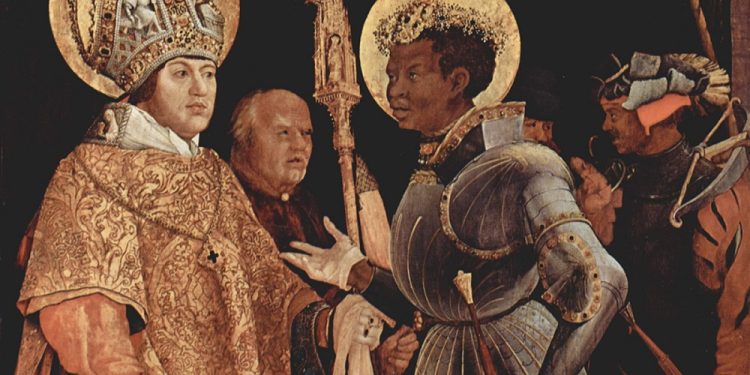 St. Mauritius' Day is a holiday that's observed on the 22nd of September and celebrates Saint Maurice – a Christian soldier who was allegedly martyred and eventually became the patron saint of the Vatican's Swiss Guard. This holiday is mainly observed in the Swiss canton of Appenzell Innerrhoden.
Since it's a public holiday in that canton, schools and most businesses are closed on that day. It's a day that's often called just Mauritius Day or Mauritiustag.
The History Of St. Mauritius' Day
According to most legends, Mauritius hailed from Syria and was the Roman commander of the Theban Legion. This legion was allegedly composed of nothing but Christians and had been called from Thebes, Egypt to assist Emperor Maximian in Gaul.
They were tasked with the job of clearing St. Benard Pass across the Alps, but when the Emperor told them to harass some Christians in the area, they refused. To punish the unit, Maximian ordered a decimation – a process in which every 10th soldier of the legion was killed.
This resulted in Mauritius encouraging the legion to ignore more and more orders-which, of course, led to a second decimation. More disobedience ensued from Mauritius and eventually, the entire legion was put to death.
Observing St. Mauritius' Day
This holiday is observed with religious ceremonies and by individual prayer and contemplation. People can also take the time to learn more about St. Mauritius. While people are celebrating this holiday, they can use the hashtag #MauritiusDay or #Mauritiustag on their social media accounts for the day.