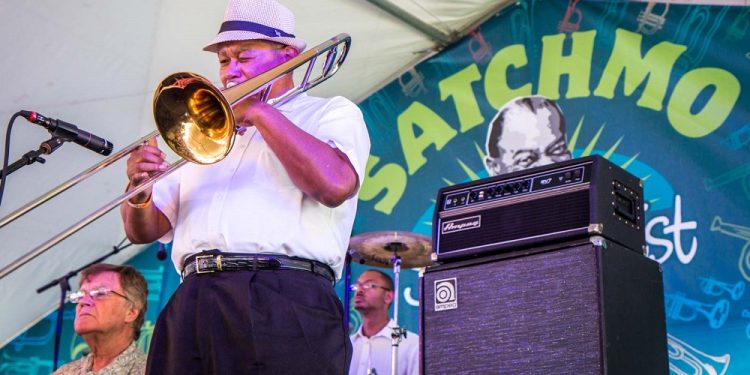 Anyone who considers themselves to be a fan of either Louis Armstrong and/or jazz music is going to want to take some time to celebrate Satchmo SummerFest.
This annual music festival is held around August 4th, the date when Louis Armstrong was born in 1901 and is traditionally held on the grounds of the old New Orleans Mint, which is now part of the Louisiana State Museum.
Celebrations usually include stages for contemporary and traditional jazz, new jazz musicians, and big-band jazz. There is also usually a stage for children as well. This is a weekend to enjoy jazz in all of its forms and people from around the world stop by to do just that.
The History Of Satchmo SummerFest
This weekend was created in 2001 and was originally designed to be a one-time celebration for the 100th birthday of Louis Armstrong. However, it was so popular, that it was decided that it should be an annual event.
And that's why it's been observed for over 21+ years now. In 2020, it had to be celebrated virtually due to the COVID-19 Pandemic, but that was the exception to the rule and the holiday is always observed outdoors.
Some Quick Facts On Jazz
Let's dig into some quick jazz facts since this music is the heart of Satchmo SummerFest. Below are some points on jazz music that we feel everyone will enjoy.
Jazz originated from African folk music mixed with Caribbean & European music.
Jazz is an American genre of music.
Jazz is a musical art form that is still
Observing Satchmo SummerFest
To properly observe this weekend, everyone is encouraged to attend the festival in person in New Orleans. It's a weekend of fun and jazz, and it features some of the city's top musicians on several outdoor stages.
It's a tribute to jazz in general and to Louis Armstrong specifically. Jazz fans who want to spread the word about this weekend can do so by using the hashtag #SatchmoSummerFest on social media.