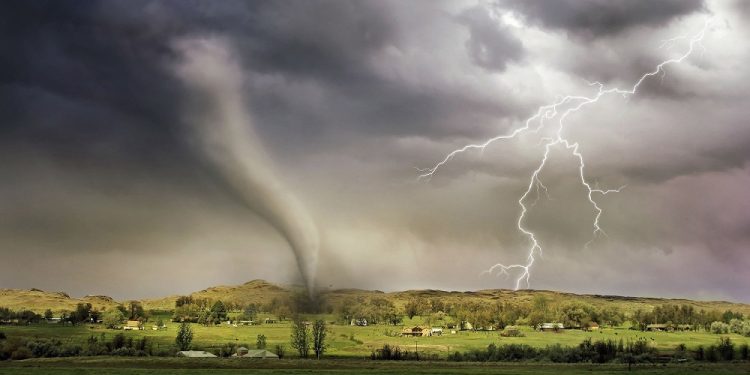 SKYWARN Recognition Day is a holiday that's observed annually on the first Saturday in December to commemorate the contributions that SKYWARN radio operators make to the National Weather Service.  SKYWARN is a national network of volunteer severe weather spotters that are trained by the NWS and report instanced of tornadoes, severe thunderstorms, hail, and flooding. In some parts of the U.S., these spotters also report on snowfall and ice accumulation in their local areas. 
The History Of SKYWARN Recognition Day
This holiday traces its roots back to 1999. this is when the National Weather Service (NWS) and the American Radio Relay League (ARRL) partnered to create this holiday. They wanted to create a holiday that recognized the importance amateur radio volunteers provide during storms and other forms of severe weather. The acquisition of real-time data from these volunteers gives the National Weather Service the information they need to quickly warn the public about potential weather-related threats to their personal safety. 
Facts About The NWS & The SKYWARN Program
For everyone who is looking for a little bit of extra information about weather, the National Weather Service or SKYWARN, then allow us to provide you with that information. We've found some interesting facts about them that we'd like to share with everyone now reading this holiday. We hope that they provide you with information that you can share with friends and family on SKYWARN Recognition Day. 
Hurricanes began getting names in 1953.
Higher clouds mean that the weather is good. 
Clouds descend as storms approach. 
Every second, hundreds of lightning bolts hit the Earth.
For two months in 1864, the Thames River remained completely frozen over.
Sailors believed that a red sky at night meant fair weather and a red sky in the morning meant rain.
Sailors also believed that a clear moon during the winter season meant cold weather.
Commonwealth Bay, Antarctica is the windiest place in the world with winds over 150 MPH regularly.
Observing SKYWARN Recognition Day
SKYWARN Recognition Day can be celebrated by learning more about this system and the service it provides to the NWS. You can also take the time to learn how you can volunteer to become a part of the SKYWARN system. You can also thank a SKYWARN spotter by taking the time to post a message on social media and using the hashtag #SKYWARNRecognitionDay on it.