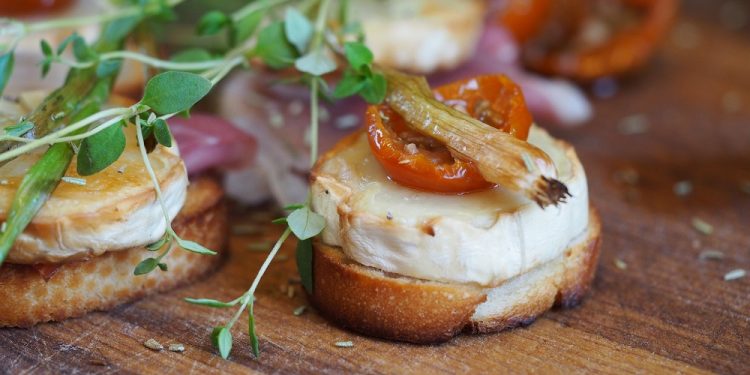 In Spanish cuisine, tapas are appetizers that can be served hot or cold and can be served simply as a snack or combined to create a full meal. They began humbly as food served in bars and restaurants in Spain as something that was served with alcoholic beverages and has since grown into a cuisine that can be found the world over.
Their name comes from the Spanish verb "tapar," which means "to cover" or "top." Tapas have been so successful, they've even made it to Mexico and Central America. In Mexico, they're known as Botanas, and in Central America, they're known as Bocas. That's why there's now an international holiday known as World Tapas Day — a day that's observed annually on June 15th.
The History Of World Tapas Day
Tapas have been traced back to 19th-century Spain. This is when bartenders began to offer their patrons small slices of bread that they could place over their sweet wines to avoid fruit flies from getting into the glasses.
Over time, this practice would begin to evolve as some bartenders also began to serve salty meats and cheeses to their patrons to encourage them to drink more. Eventually, this practice began to evolve into the bartenders serving appetizers and snacks with their drinks.
And this was the beginning of the evolution of tapas. A cuisine that is now much more sophisticated and more well-known outside of Spain than it has ever been. Although tapas have now been around for over 100 years now, World Tapas Day wouldn't emerge as a holiday until 2010.
This is when the Spanish Ministry of Agriculture, Food and Environment created the holiday to promote and celebrate Spanish cuisine around the world. Tapas culture is a real thing and this holiday wanted to spread that love to everyone who had not yet engaged with it.
That's why this holiday is not only celebrated in Spain, but also in the U.S., Canada, Mexico, the U.K., and other countries where tapas are served and enjoyed.
Observing World Tapas Day
Enjoying tapas is logically the best way to observe World Tapas Day, but which tapas should a person choose? Obviously, there are too many different types to list here, but we can share some of the favorites that we think go well with this holiday.
Calamares (rings of battered squid), Croquetas, Fried Cheese, and Tortillas de Camarones (pawn fritters). All of those are great for this holiday. Just be sure to enjoy a good Spanish wine with them and let the world know what you're enjoying by using the hashtag #WorldTapasDay online.