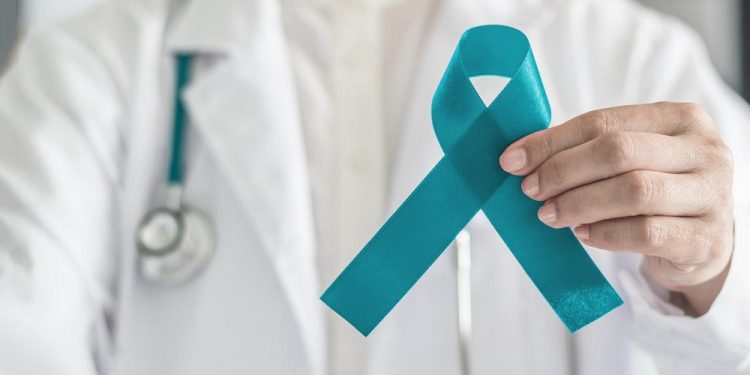 National Teal Talk Day is an awareness day that's observed on the 23rd of September annually to raise awareness about the quarter of a million women who are diagnosed with ovarian cancer in the world. It's a day on which people are encouraged to wear teal, to educate their friends and family about ovarian cancer, and to spread the word about this disease as far and wide as possible.
The more people who know that early detection improves ovarian cancer survival rates by up to 90% the better. Let's all work together to observe this awareness day and possibly help someone get screened for this disease as soon as possible.
Facts About Ovarian Cancer
Below are some facts and statistics we've found out about ovarian cancer and its impact on women's lives. We sincerely hope that the following facts will help every woman see the importance of screening early and often for ovarian cancer.
In 2021, approximately 21,400+ women received a new diagnosis of ovarian cancer in the U.S.
In 2021, approximately 13,770 women died from ovarian cancer.
About 90% of ovarian cancers are epithelial ovarian carcinomas.
Symptoms of ovarian cancer can include lack of energy, persistent bloating, loss of appetite, and feeling fuller sooner.
Risk factors for ovarian cancer include a personal history of other cancers, use of fertility drugs, and mutations in the BRCA1 or BRCA2 genes.
Observing National Teal Talk Day
This awareness day is observed by spreading the word about ovarian cancer,  its symptoms, and the importance of early detection. People can help to spread this word by organizing a teal party with their friends and family members or by using the hashtag #NationalTealTalkDay. People can also use this day to take their health into their own hands and get a screening for ovarian cancer.