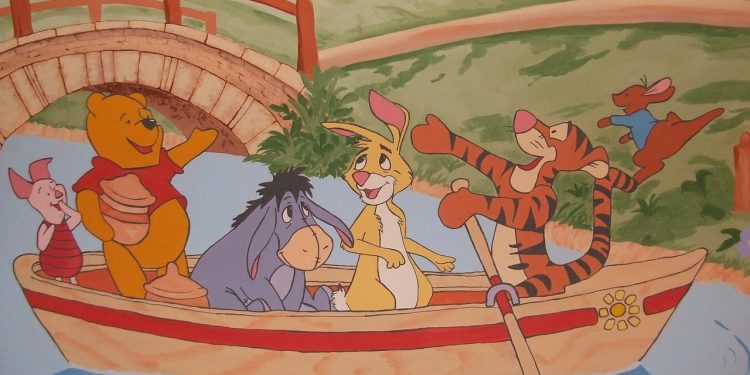 National Winnie The Pooh Day
National Winnie the Pooh Day is a holiday which falls on January 18th and celebrates the beloved honey-obsessed bear that's been entertaining children since 1926. Every year, this holiday is celebrated by libraries and fans of the fictional anthropomorphic bear that was created by the English author A.A. Milne.
The History of National Winnie the Pooh Day
Originally, Winnie the Pooh was created by A. A. Milne as a story incorporating his son's teddy bear. His son, Christopher Robin Milne, was used as the central basis for Christopher Robin in the books. The rest of his son's stuffed animals became the basis for many of the other characters in the book including Tigger, Piglet, Eeyore, Kanga and Roo. However, the characters Owl and Rabbit weren't based on any of his son's stuffed animals.
A. A. Milne would feature Winnie the Pooh in several different books which included Winnie-the-Pooh in 1926 and The House at Pooh Corner in 1928. Over the years, Winnie the Pooh has been translated into a number of different languages and is a beloved children's character all over the world.
Fun Facts About Winnie the Pooh
Winnie is a shortened form of Winnipeg – a town in Canada
Winnie the Pooh is estimated to make Disney over $5 billion dollars a year
Hundred Acre Wood is based on Ashdown Forest in Sussex
The original plush Pooh teddy bear is on display in the New York Public Library
Celebrating National Winnie the Pooh Day
If you're looking for some great ways to celebrate National Winnie the Pooh Day, then you've come to the right place. After all, we do have a couple of good ideas about how to celebrate this holiday. Let's take a look at a few of them, shall we?
One of the first ways you can celebrate this holiday is by rereading the books or introducing a child to these books. Or you can watch the movies. And if that isn't good enough for you, then you can always have a Pooh based party complete with honey!