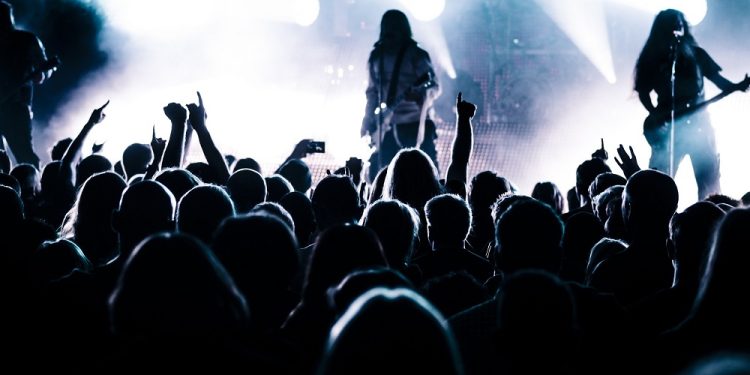 There is a wide variety of different metal genres that people can enjoy. There's Funk Metal, Nu Metal, Rap Metal, and Black Metal. And that's only a small sample of the genres out there. Of course, many of those genres can be split into subgenres. For example, Black Metal can be broken down into National Socialist Black Metal, Anarchist Black Metal, and Symphonic Black Metal.
Speaking of Symphonic Metal, did you know there's a holiday dedicated to this form of metal? If you didn't, then allow us to introduce you to Symphonic Metal Day. This day is observed every 13th of November and is the perfect day for people to discover, or rediscover, this subgenre of Black Metal.
The History Of Symphonic Metal Day
Symphonic Metal began during the early 1990s in Finland, Scandinavia, and the Netherlands. It's a genre that has its origins in neoclassical metal, power metal, and gothic metal. Of course, we don't know at this time when the holiday dedicated to Symphonic Metal Day was established, but we'll continue to look for its origins.
Some Cool Facts About Symphonic Metal Day
Wanna learn something cool about this musical genre? If you do, then check out the following facts. We've gathered them up just for Symphonic Metal Day and we hope that everyone finds them to be interesting. We know that we had fun gathering these facts and we hope that everyone enjoys reading them.
Symphonic Metal combines metal drums and guitars with orchestral classical music.
Many Symphonic Metal bands feature female vocalists but several bands do have male lead vocalists.
In 1997, Within Temptation released their first album called "Enter." In the Netherlands, it became extremely popular.
Observing Symphonic Metal Day
During this day, we encourage everyone to take the time to enjoy this metal genre. Dozens of different bands perform in this genre including Delain, Nightwish, Rhapsody of Fire, After Forever, and Xandria.
People can spread the word about this holiday far and wide simply by using the hashtag #SymphonicMetalDay. That hashtag is also a good way for fans of this genre to find each other online.