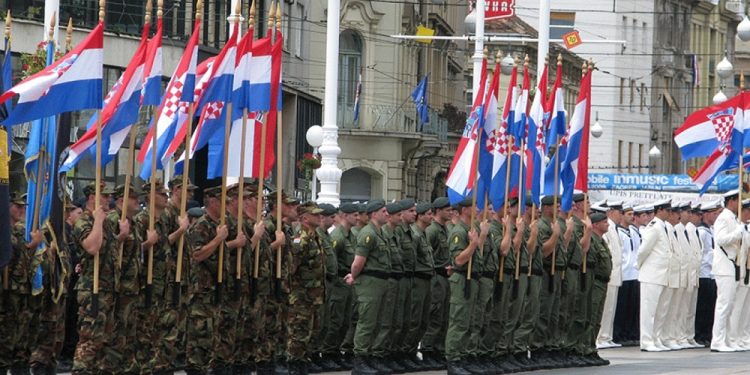 Statehood Day is a holiday that's observed annually on the 30th of May in Croatia. Also known as "Dan državnosti" in Croatian, this holiday marks the day in 1990 when the first post-Communist era multi-party Parliament was created. This was after a Croatian independence referendum that resulted in 94% of voters voting in favor of establishing an independent Croatia.
This holiday was originally observed on June 25th, but after the Croatian government adopted a new set of rules for their holidays, this holiday was moved back to the 30th of May. The June 25th date would then become Independence Day for the country.
The History Of Croatian Statehood Day
Croatia was originally part of the Austria-Hungarian Empire, but that was only until the empire collapsed following WWI. Croatia was then one of six republics that would end up forming the country known as Yugoslavia. On May 30, 1990, Croatia would constitute the first multi-party Parliament.
A year later, the Croatian Independence Referendum would secure the votes needed in favor of establishing an independent Croatia. On June 25th, Croatia would declare its independence. Due to the Brioni Agreement, however, there was a 3-month moratorium placed on the implementation of the decision and for the Croatian Parliament to cut any and all remaining ties with Yugoslavia.
On October 8, 1991, Croatia cut ties with Yugoslavia and this date was remembered as Independence Day from 2002 through 2019. On November 19, 2019, the Croatian government moved Statehood Day from its position on June 25th back to May 30th.
Observing Croatian Statehood Day
On this holiday, the President of Croatia and other important members of the government will take the time to give speeches about the day to the general public. It's also a day for military parades, the hoisting of the Croatian flag, and other special events. The hashtag #CroationStatehoodDay can be used on social media to spread the word about this holiday.