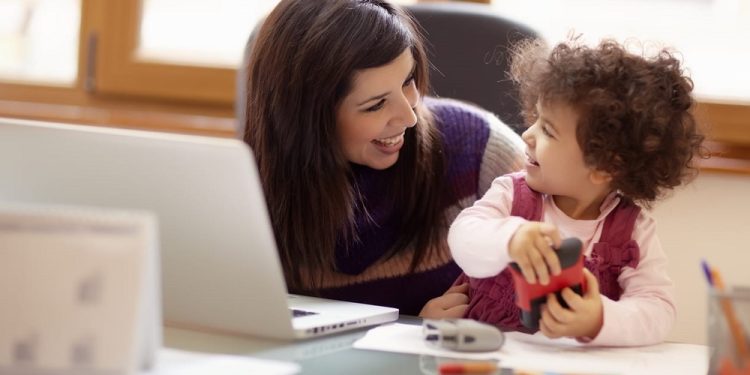 Take Our Daughters and Sons to Work Day
Take Our Daughters And Sons To Work Day is a holiday that's celebrated on the fourth Thursday in April and is designed to encourage parents to take their children to work with them. Bringing children to the workplace allows them to see what their parents do for a living and gets them thinking about what they might want to do when they grow up. That's why it's a good idea for all parents to consider celebrating this holiday by taking their children to work with them.
The History Of Take Our Daughters & Sons To Work Day
This holiday owes its existence to Take Our Daughters To Work Day—a holiday that encouraged parents to take their daughters to work. In 1992, the MS Foundation For Women, Marie C. Wilson the president of that organization, and foundation founder Gloria Steinem created that holiday. The first celebration of it was on April 22, 1993. 
In 2003, the holiday was expanded to National Take Our Daughters And Sons To Work Day to allow both boys and girls the opportunity to explore career options when they're more flexible in terms of their gender roles. It's been celebrated this way ever since. 
Fun Facts About Careers & The Workplace
During the course of our research, we've come across some very interesting information about jobs and careers in the United States. Information that we wanted to share with our readers right now. Now that we've set up this section, please enjoy some interesting facts about U.S jobs.
Men in the U.S make on average $97 more per week than women performing the same job.
Almost half a million Americans work as cooks in fast-food restaurants.
The U.S President makes $400,000 per year plus travel expenses.
Teachers in the U.S make an average salary of $58,000 per year.
As of 2019, 29 U.S States had minimum wages higher than the level set by the federal government.
Agriculture accounts for approximately 1% of the United States' Gross Domestic Product. 
Over half of the political scientists in the U.S work in Washington, D.C.
The most dangerous job in the U.S is a lumberjack. Lumberjacks are 30-times more likely to die than the average U.S worker. 
The two safest jobs in the U.S are librarian and secretary. 
Celebrating Take Our Daughters & Sons To Work Day
Celebrating this holiday is as easy as taking your children to work with you. This should be feasible for most places of work as long as the company is okay with it and the workplace isn't dangerous. People can also use the hashtag #TakeOurDaughtersAndSonsToWorkDay on your social media accounts to let everyone know you're celebrating this holiday or to spread the word about this holiday.