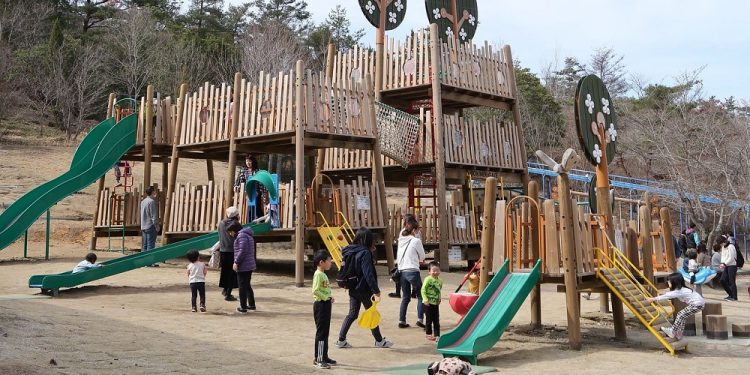 Take Your Parents To The Playground Day
Too many modern children are staying indoors nowadays and that's just a fact. During the 1970s, the average child spent approximately two hours of each day playing outdoors. Unfortunately, that has shrunk down to less than an hour a day for the average child today.
Much of that has to do with children having more access to technology inside of their homes, but that's no excuse for children not taking the time to get the exercise they need outdoors. That's why Take Your Parents To The Playground Day was established back in 2009. It was created to encourage children and parents to go to the local playground and enjoy some fun. It's a holiday that's been observed ever since.
Some Interesting Facts About Playgrounds
As we conducted our research on this holiday, we came across some interesting facts. Facts that we'd now like to share with everyone reading about this holiday. Let's take a look at them before we head off to play.
There's research that goes back to the 19th century that states children learn better when they're given play breaks.
One study said that children who played on a playground at school were less fidgety than children who didn't get playtime.
A child's immune function is improved when they get as little as a half-hour of sunlight.
Swings help to develop balance, rhythm, and pectoral muscles in children.
Daily exercise in a playground can reduce the risks of obesity for a child.
The decline of playgrounds has coincided with an increase in behavioral disorders such as ADHD.
Playgrounds engage all of a child's senses.
Observing Take Your Parents To The Playground Day
Kids, it's time to do your part and take your parents to the playground on this holiday. You've worked hard all week at school and now it's time to take your much-deserved time off and have some fun in the sun with your parents at the local playground.
Parents, you can celebrate this day by allowing the children to take you to the playground and using the hashtag #TakeYourParentsToThePlaygroundDay on your social media accounts for the day.