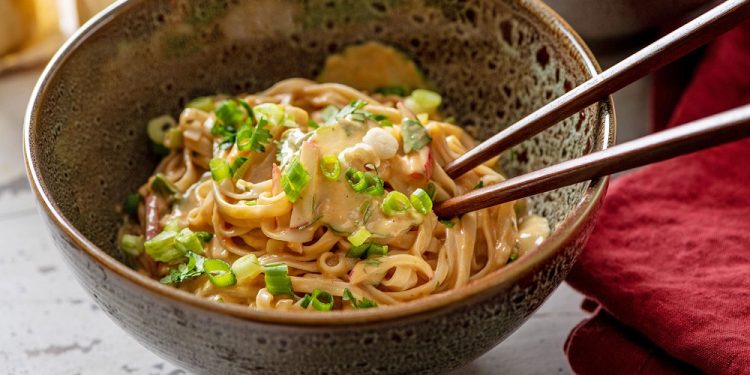 Noodles are one of the most popular dishes in the world and that's probably due to the fact that they can be made into an almost limitless assortment of different dishes. In just about every culture, there is at least one, if not several noodle dishes. And that's probably a big reason why October 6th was turned into National Noodle Day.
The History Of Noodles
We might not have been able to dig up the precise history of National Noodle Day, but we were able to dig up some history of noodles. Did you know that humans have been making noodles for over 4,000 years? Yes, that's true. Noodles are one of the oldest types of foods known to man.
Chinese noodles go back to the Han Dynasty during the third century. These noodles were known as the cake and were cooked in a soup that was aptly named soup cake. Nowadays, noodles can be found in every country of the world. And the number of different noodle variations available will boggle the mind.
Some of the different types of noodles available include spaghetti, rotini, linguine, spaetzle, rice noodles, Liang pi, Yi Mein, Lamian, Soba, and wheat noodles. And that's just a small selection of some of the noodle products that can be currently found. Hundreds of noodle varieties can be found all over the world.
The Top Noodle Dishes
Since there are hundreds, if not thousands, of different dishes that can be made with noodles, it's impossible for us to cover every single one. However, we can cover some of the noodle dishes that we feel are the most influential, the tastiest, or the most common.
Some Of The Best Noodle Dishes:
Of course, the following dishes are only a small sampling of the noodle dishes available and don't even cover such favorites as spaghetti and meatballs or beef stroganoff. However, we feel the above list is a good place for most people to start when they're looking for a new noodle dish.
How To Celebrate National Noodle Day
Now that we've learned a little bit about noodle's history and some of the dishes that are made out of noodles, most people are going to want to use that information to celebrate National Noodle Day. This day can be celebrated simply by eating one of the many fine noodle dishes available or throwing a noodle-centered party for your friends and family.
And remember, if you do whip up a bowl of noodles for this holiday, then be sure to snap a photo of it and post it on social media using the hashtag #NationalNoodleDay. That's a surefire way to make all of your friends and family jealous.