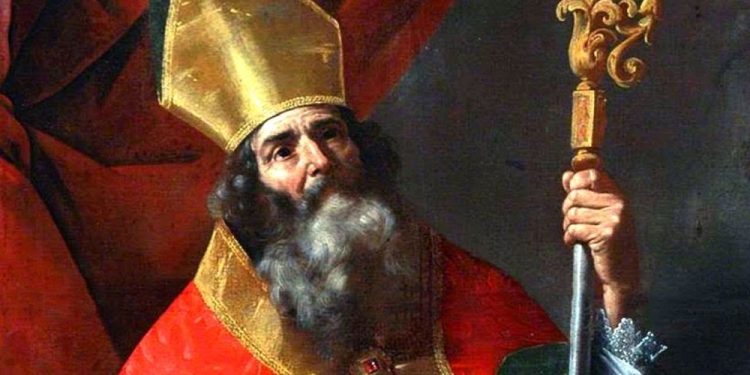 Observed mainly in Milan, a city that's located in Italy's northern Lombardy Region, The Feast of St. Ambrose celebrates the patron saint of this city, Saint Ambrose. During the 4th century, Saint Ambrose was an archbishop of Milan and he would go on to become the ecclesiastical figure of his day and age.
Because this day is a public holiday in Milan, it's a day off for many people, and most businesses and schools are closed for the day. This is good considering that many people will attend family gatherings and/or religious events during this day.
The History Of The Feast Of St. Ambrose
Saint Ambrose was a statesman and theologian who served as Bishop of Milan from 374 to 397. He was a loyal promoter of the Latin Church and stood against the practices that he felt weakened it — practices such as paganism.
When he died he was buried in the Crypt of the Basilica of Sant Ambrogio in the center of Milan. Ambrose of Milan would be venerated as Saint Ambrose. His feast day was established shortly thereafter.
Some Interesting Facts About Milan
Since Saint Ambrose is the patron saint of Milan, and this feast day is extensively celebrated in that city, we thought that we'd do a deep dive into its culture and history. So without further ado, we'd like to introduce to everyone some facts about Milan that we found to be quite interesting.
Milan was founded in 600 BC by the Celts. Its original name was Mediolanum.
It has a population of approximately 1.4 million people. That makes it the second largest city in Italy. Only Rome is bigger.
Milan Cathedral is the third largest Catholic Church in all of Europe.
Milan Cathedral was built over a period of 500 years.
The first skyscraper built in Italy was Pirelli Tower. It had a height of 417 feet.
Approximately 20% of Milan is composed of foreign residents.
After Rome, Milan is the second most visited city in all of Italy.
Observing The Feast Of St. Ambrose
On this day, there are not only religious events dedicated to Saint Ambrose but there are also street market fairs that allow the citizens of Milan (as well as tourists) to do some early shopping for Christmas.
Some people also take advantage of the fact that the Milan La Scala Opera begins the season on this day. People can spread the word about this day using the hashtag #FeastOfSaintAmbrose on social media.