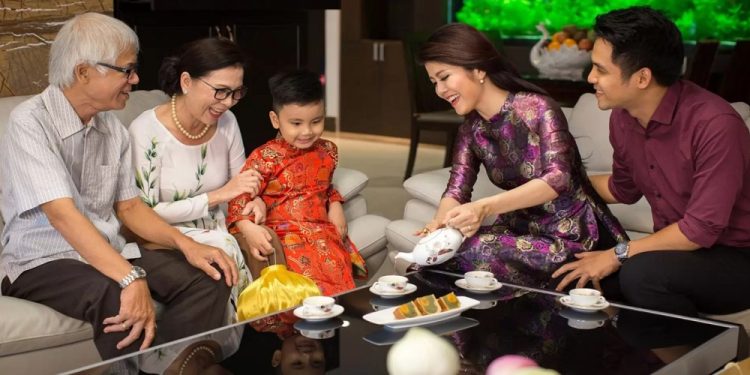 Vietnamese Family Day is a holiday that was established in 2001 and is celebrated on June 28th of each year. It's a day on which family events are orchestrated all across the country, but this day isn't a public holiday, so most people will still have to work on this day.
However, it's an extremely popular holiday and people all over the country will go out of their way to observe it and honor their families. This holiday emphasizes the importance of the family to each person and cultural events reflecting this are orchestrated by many different organizations on this day. This is accompanied by a festival and other special events that families can participate in together.
The History Of Vietnamese Family Day
In 2000, the Secretariat of the Party Central Committee in Vietnam issued Directive 55-CT/TW that directed ways that the leadership of Party committee members could be strengthened at the grassroots level. Since the family unit is merely a cell in the whole of society, then it's important to support families to ensure a healthy society.
This led the Vietnamese Prime Minister to issue Decision 72/2001 on May 4, 2001. This would create Vietnamese Family Day-a holiday that would promote the protection and care of children, education of children, and the protection of the homeland. This holiday has since been observed every year with much enthusiasm among the general population.
Facts About Vietnam
We've rounded up some facts about Vietnam that are the perfect accompaniment to this holiday. We hope you enjoy them.
Fansipan is located in Sapa and is Vietnam's tallest mountain-and it has an elevation of 10,312-feet.
Over a third of the world's black pepper comes from Vietnam.
Observing Vietnamese Family Day
Vietnamese Family Day is observed in Vietnam with parades, cultural events, and sometimes even sporting events. People will use the day to spend time with their families and usually, there's a seminar held in Hanoi that emphasizes a particular theme as it relates to this holiday.
For example, in 2021, the theme was "A Peaceful Family-a Happy Society." It's a day on which everyone is reminded that they need to spend time with their families and how important family is to public life.