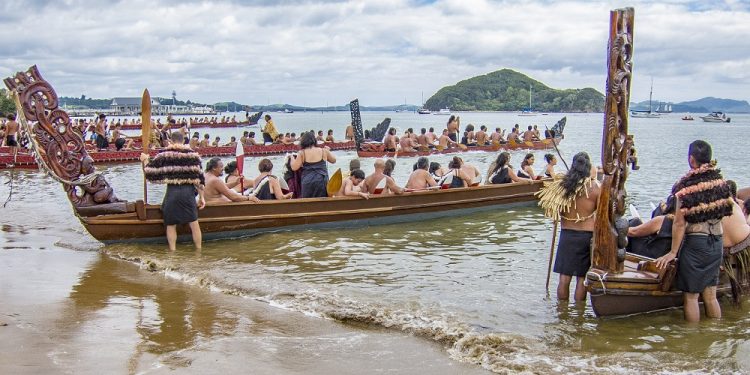 Waitangi Day is a public holiday in New Zealand, which celebrates the Treaty of Waitangi in 1840. While it is considered as the national day of this country, it isn't without its controversies. That's because for some people it is only a holiday but to other people, it's a day to reflect on the treaty and its effect all this time. This holiday falls on February 6th each year.
History of Waitangi Day
On February 6th, 1840, the Treaty of Waitangi was signed between the British Crown and the Māori chiefs. This treaty brought the country into the British Empire, granted the Māori rights to some of their lands and made them British subjects. However, while this may sound straightforward, there has been a controversy surrounding the signing of that document. Some people feared that there were significant differences between the English version of the document and the Māori translation of the document.
For many years after the treaty was signed, the day on which it was signed wasn't celebrated as a holiday. However, that changed in 1932, when Governor-General Lord Bledisloe gifted the Treaty House and Waitangi grounds to the nation. He felt that by doing so, he was celebrating the relationship between the people who colonized New Zealand and the original indigenous peoples.
That year, this gift was marked by many celebrations on both the Treaty House grounds and at Te Tii marae. Thousands upon thousands of people attending this first celebration. However, even at that initial celebration, there were differences of opinions between the Pākehā (Māori word for non-Māori New Zealanders) and the Māori. Over the years, there would be much friction between these two groups. During WWII, another celebration was held and while it was successful, it had few people participating in it than the one in 1934. After that, celebrations wouldn't become an annual tradition until 1947.
In 1947, was an event which centered around a Royal New Zealand naval ceremony. At that celebration, no Māori were featured in the proceedings. Over the years, the celebration began to grow slowly and incrementally. By the 1950s, Māori cultural performances were added to the proceedings.  In 1957, it was proposed that Waitangi Day become a public holiday. In 1960, the Waitangi Day Act was enacted which made it possible for Waitangi Day to be celebrated as an alternative to an existing public holiday. Three years later, Waitangi Day was substituted for Auckland Anniversary Day. In 1973, the New Zealand Day Act was passed. This law basically replaced Waitangi Day. However, this wouldn't last long as another Waitangi Day Act was passed 3 years later – in 1976.
Waitangi Day Customs & Celebrations
The Māori celebrate Waitangi Day in a variety of different ways. Both Māori and Pakeha dignitaries give speeches to the public and the Māori take part in a ceremonial war canoe tradition. One of the biggest Māori war canoes (also known as waka) sits on Waitangi grounds and is prepared on this day. It is moved by hand over the Waitangi grounds and is then taken down to the ocean. Once there, it is moored in the water for a period of two days. The wood absorbs the seawater and begins to swell – which effectively doubles its weight. It is then blessed by a representative of the Māori tribe.
Māori traditions are observed on this day. This can include a sampling of Māori food, waka building, weaving or watching kapa-haka – a traditional performance of the Māori. Also, people fly kites all over the country. Other celebrations include picnics, music, storytelling and all forms of entertainment. Other events that can occur on this day include rodeos, folk music festivals and even sporting events.