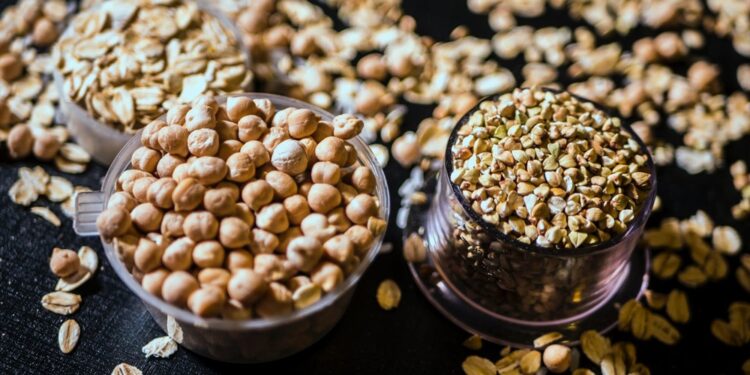 It seems like everyone in the world is looking for something to keep themselves healthy. And many people look to things like supplements and fad diets as a fast way to perfect health. However, most people don't need supplements to keep healthy.
All they have to do is to add more whole grains to their diet. Whole grains are high in fiber, vitamins, minerals, and antioxidants. They also lower a person's risk of heart disease, lower their risk of stroke, and reduce their risk of obesity.
Whole grains are so important to a person's health that the month of September was made Whole Grains Month. A month dedicated to educating people about the importance of whole grains to their health.
The History Of Whole Grains Month
In 2006, the Whole Grains Council was looking for a way to encourage more people to add whole grains to their diet. After all, new information came out that increased the list of health benefits provided by these grains. They decided the best way to promote whole grain use was to create Whole Grains Month.
Interesting Facts About Whole Grains
Here we go again. Another section of random facts about a particular subject. On the slate today is whole grains, so we decided to list some of the facts that we learned about whole grains that we discovered while researching Whole Grains Month. Let's take a peek, shall we?
Whole grains include oats, popcorn, wheat, brown rice, wild rice, rye, barley, cornmeal, buckwheat, bulgur, quinoa, sorghum, millet, and spelt.
Eating whole grains lowers a person's risk of Type 2 Diabetes.
They also reduce chronic inflammation and support healthy digestion.
A serving of whole grains is a slice of bread, half a cup of cooked cereal, or half a cup of rice or pasta.
A serving of whole grains also includes a cup of dry cereal.
Observing Whole Grains Month
Adding more whole grains to your diet is probably the best way to observe Whole Grains Month. And in most cases, it can be done quite easily. You can add more whole grains to your diet by switching out white bread for whole wheat or rye bread, adding granola to yogurt, eating oatmeal, switching out white rice for brown rice, and by using whole grain flours. You should also spread the word about this month using the hashtag #WholeGrainsMonth on social media. Let everyone know they should be eating more whole grains.