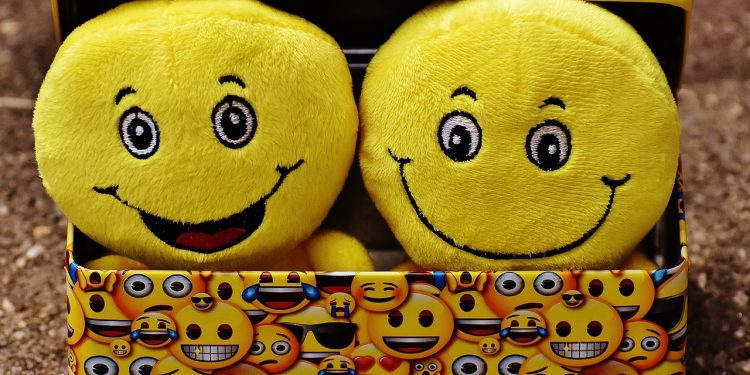 World Emoji Day is an unofficial holiday which is celebrated annually on July 17th. The purpose of this holiday is to celebrate the emoji – a small digital picture or icon that represents an idea, concept or emotion in electronic communications. While this day has been declared a "Global Celebration of the Emoji," it is primarily celebrated through the Internet and there are currently very few "real world" celebrations.
The History of the Emoji
The first emoji were created towards the end of the 1990s by Shigetaka Kurita who was part of the team working on a mobile Internet platform in Japan. He saw that weather forecasts used little pictures that show weather, so he wanted to do the same thing with electronic communication – much in the same way that manga used symbols to express emotions. So he created a set of over 175 12-pixel by 12-pixel emoji as a messaging feature.
While there were popular in Asia from the end of the 20th century on, they really didn't start picking up steam in teh United States until Apple released iOS 6. This is when iPhone users learned that they could activate the emoji keyboard – a feature that was intended for the Japanese market. Since then, it's been used not only during texting but also through various forms of social media.
The History of World Emoji Day
In 2014, Jeremy Burge of Emojipedia founded World Emoji Day. He chose July 17th for the date to celebrate this holiday because July 17 displayed in the "Calendar Emoji" for the Apple calendar.
Facts About Emoji
In 2013, the Oxford Dictionary added the word emoji
In 2016, 72 new emoji were introduced including the face palm emoji
The most common emoji is the "Tears of Joy Emoji"
Scott Fahlman, the father of emoticons, prefers his invention over emojis
Celebrating World Emoji Day
The best way to celebrate World Emoji Day is by using emoji on all of your social media and in all of your text messages. Feel free to go wild and use them as much as possible. If you want, you can also throw an emoji party.