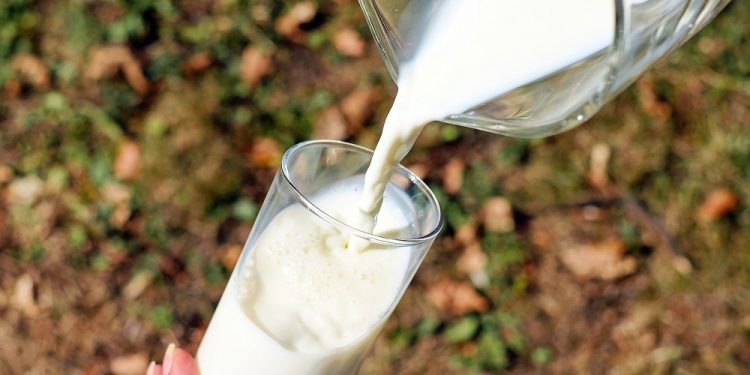 Although people in Western countries don't need to have dairy in their diet to get the nutrition they need to be healthy, in many parts of the world, milk is an important food for people around the world. It provides calcium and phosphorus, which are essential for bone health, as well as protein.
It also contains Vitamin D, which helps stave off diseases such as rickets, and a number of other nutrients. It's such an important commodity that a holiday was created to raise the public's awareness about it.
This holiday is called World Milk Day and it's observed annually on the 1st of June. Sounds like the perfect time to drink a big, frosty glass of milk or enjoy some milk in our cereal.
The History Of World Milk Day
World Milk Day was created by the Food and Agriculture Organization of the United Nations in 2001. This holiday was created to raise the public's awareness about the importance of milk as a global food commodity.
Why was this day placed on the 1st day of June? It was placed on this day because in many countries this is a time when a milk day is already celebrated. Although this holiday began slowly, over time it has really picked up a head of steam.
In 2016 it was celebrated in over 40+ countries, and in 2017 it was observed in over 80+ countries. Now, it's a day that's observed in over 100+ countries.
Some Delicious Facts About Milk
No celebration of World Milk Day would be complete without taking the time to learn about some milk-related facts. Since we know that people don't have the time to do a bunch of research on the subject, we went ahead and did it for them. We now present the fruits of our labors in the following list of delicious milk-related facts. Enjoy!
Whole milk contains about 87% water. The remaining 13% is fat, protein, carbs, minerals, and vitamins.
Whole milk contains about 149 calories per 8 ounces, while 1% milk contains about 102 calories.
A cup of milk contains 10% of a person's RDA for potassium and 24% of a person's RDA for Vitamin D.
Observing World Milk Day
All around the world, festivities for this holiday are organized by community groups, dairy producers and farmers, dairy cooperatives and manufacturers, retailers, schools, universities, and by individuals.
So, it's pretty easy to see that it isn't difficult to find a World Milk Day celebration. People who are observing this holiday are encouraged to also spread the word about this holiday online using the hashtags #EnjoyDairy or #WorldMilkDay.