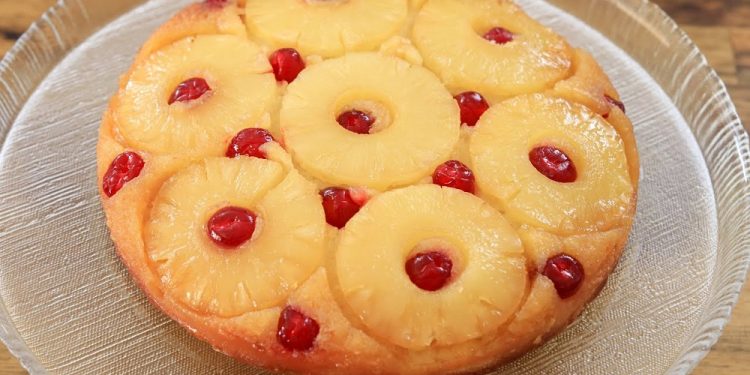 National Pineapple Upside Down Cake Day
Pineapple Upside Down Cake is a cake that's been enjoyed for over a hundred years now. Although they are a few different recipes using a variety of different fruits, most of them contain a batter, pineapples, and cherries that are placed at the bottom of the cake so that when it's inverted it forms the topping.
This is a dish that's been popular off and on over the years, but really reached the peak of its popularity during the 1950s and 1960s. Over the past few years, it hasn't been the most popular cake for people to make, but that's beginning to change thanks to a holiday known as National Pineapple Upside Down Cake Day.
This holiday is observed annually on April 20th and encourages everyone to try making one of these cakes.
The History Of Pineapple Upside Down Cake
To understand the history of pineapple upside-down cake, you first have to understand the history of upside-down cakes in general. During the Middle Ages, upside-down cakes of various varieties were quite popular, especially among the noble classes, and continue to be up until the early 20th century.
However, it wouldn't be until 1901 that people started making pineapple upside-down cakes. Why? Well, it has a lot to do with the Hawaiian Pineapple Company. This company began to sell pineapples cut into perfect rings and these rings became popular among people looking to add a bit of flair to their upside-down cakes.
So many people began to make these cakes, that when the Hawaiian Pineapple Company ran a contest in 1925 asking for pineapple recipes, the majority of those recipes were for pineapple upside-down cake.
Seeing how popular the recipe was, the company would then run an entire advertising campaign around it and this helped to boost the recipe's popularity. By the 1950s, the recipe had hit its popularity apex but has waned in popularity since then.
Fun Facts About Pineapples
Since pineapple is one of the main ingredients of these cakes, we thought that we'd list some of the fascinating facts about pineapples that people might want to know about before they go out and celebrate this holiday. Let's take a quick look at them below.
People can take the pineapple crown and grow a whole new pineapple tree.
Hawaii produces about a third of the world's supply of pineapples.
It takes about 18-20 months for a pineapple to be ready to harvest.
Pineapples ripen faster when they're upside down.
Pineapples are the 11th most cultivated fruit in the world.
Costa Rica, the Philippines, Brazil, Thailand, and India also grow pineapples.
Pineapples can be turned into Jack-O-Lanterns.
Observing National Pineapple Upside Down Cake
Observing this holiday is as easy as enjoying a pineapple upside-down cake. You can bake an original recipe of your own creation, or make your grandma's famous recipe. You can even buy a store-bought pineapple upside-down cake—if you can find one in your area.
No matter how you celebrate the holiday, however, be sure to use the hashtag #NationalPineappleUpsideDownCake on your social media accounts so everyone can see your beautiful cake.