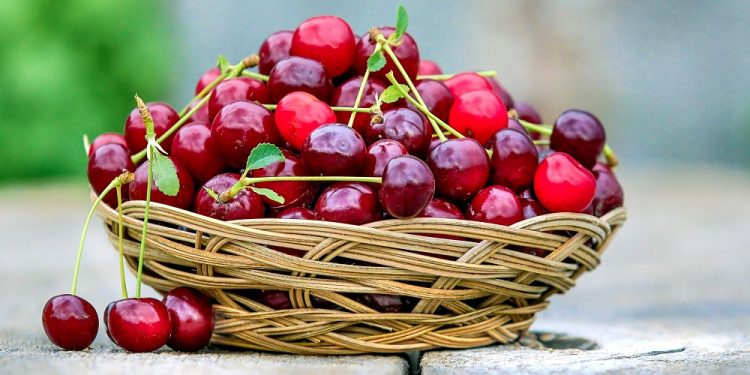 Cherries are the fleshy drupe of many plants in the genus Prunus but are probably best known to us as being the star of such dishes as Cherries Jubilee, Old Fashioned Fruit Cocktail, and Cherry Pie. Of course, cherries are more than just sweet and delicious. They also hold a lot of nutritional value.
Just one cup of cherries provides 3 grams of fiber, 18% of a person's recommended daily allowance (RDA) of Vitamin C, and 10% of a person's RDA of potassium. All for just 97 calories. That alone is a good reason for people to mark July 16th on their calendar. A day that is known as National Cherry Day.
The History Of National Cherry Day
It's believed that cherries originated somewhere in Asia between the Black and Caspian seas, but were likely transported naturally to Europe by migrating birds. The Greeks and the Romans were the first groups to cultivate cherries, and this helped to spread cherries all around the world.
During the 17th century, cherries were brought into the U.S. by English colonists and eventually moved west across the continent thanks to migrating settlers. Although we're unsure of who invented this holiday, we do know that it's been around for at least a few years. Since it takes place during the cherry harvest season, it most likely originated with one of the cherry celebrations, festivals, and contests that happen during this time.
Some Delicious Facts About Plump, Juicy Cherries
We don't think we've ever met anyone who doesn't love cherries. The cherry is just one of those fruits that are universally loved. That's why we think a lot of people are going to want to learn more about cherries. To help people to learn all they can about cherries, we decided to list the following delicious cherry facts. Facts everyone can enjoy while they're celebrating this holiday.
U.S. President George Washington never chopped down a cherry tree. This was a myth put forth by Parson Mason Weems.
A single cherry tree can produce enough cherries to make 28 pies.
A single cherry tree produces over 7,000 cherries.
Traverse City, Michigan has been called the Cherry Capital of the World.
Observing National Cherry Day
This is a great day to try out some of your favorite cherry-based dishes. These can include Cherry Ice Cream, Cherry Jam, Cherry Black Forest Cake, or even Chicken with Cherry Wine Sauce. People can also spread the word about this holiday so that other cherry lovers can celebrate it by using the hashtag #NationalCherryDay on social media.