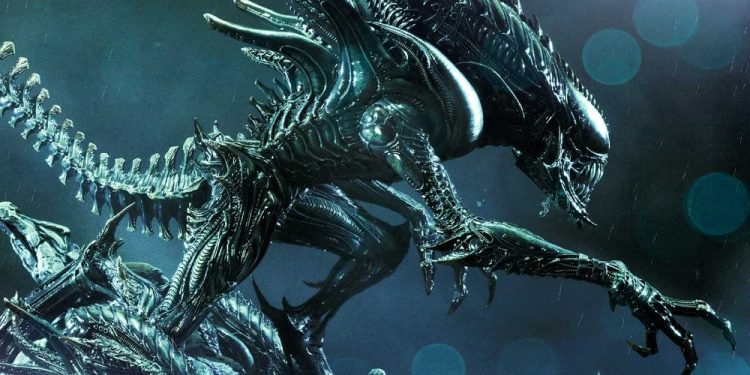 Alien Day isn't a holiday that's designed to commemorate Greys, little green men, or other types of "real" aliens that people have supposedly come into contact with. Instead, it's a day that's designed to celebrate the Alien film franchise and the aliens that populate that franchise.
Also known as Xenomorphs, these fictional aliens would be absolutely terrifying in real life, but are a lot of fun to watch on the big screen. The first Alien movie began in 1979 and films have been released regularly over the past 4 decades. This has resulted in millions of people becoming fans of this genre and celebrating this day — a holiday that falls on April 26th every year.
The History Of Alien Day
Alien Day was first created in 2015 as an unofficial holiday in Brooklyn, New York. It was created by a group of science fiction fans who wanted to raise people's awareness about not only the Alien film franchise but science fiction in general.
The following year, this holiday became more organized, and as a result, there were more events organized for the celebration of this day. There were games and prizes, competitions, and the sale of Alien merchandise such as games, books, clothing, and comic books.
April 26th was chosen as the date for this holiday because, in the movie Aliens, the Xenomorph is associated with Acheron — a moon that was formerly designated as LV-426 (as in 4/26 the date). This moon was one of the first planets to be infested by Xenomorphs and is one of three known moons orbiting the planet Calpamos — a planet 39 light years from Earth.
Some Interesting Facts About Xenomorphs
Although we know all too well that no matter what we do we won't be able to come up with facts that will surprise die-hard fans of the Alien franchise, we do know that we have to give it the old college try anyway. So we decided to do some deep research into the subject of Xenomorphs and see if we can come up with something that people might not know. The results of all of our hard work can be found below.
Conceptual artist Ron Cobb came up with the idea of Xenomorphs having acidic blood to answer the potential question of why people just don't shoot them.
German designer H.R. Giger created the design of the Xenomorph.
Xenomorphs are a predatory species that seems similar to ants, wasps, and bees.
Xenomorphs can alter their appearance according to the traits of their host. This makes them very adaptable.
Observing Alien Day
This holiday can be observed in a number of different ways. People can take the time to watch the Alien movie franchise, can read one of the many comic books or novelizations of the movies that are available, or can play one of the Aliens' video games.
People can also attend more structured Alien Day events — events that can be easily found with an Internet search. Fans of this holiday and the Alien film franchise are also encouraged to spread the word about this holiday online by using the hashtag #AlienDay on social media.