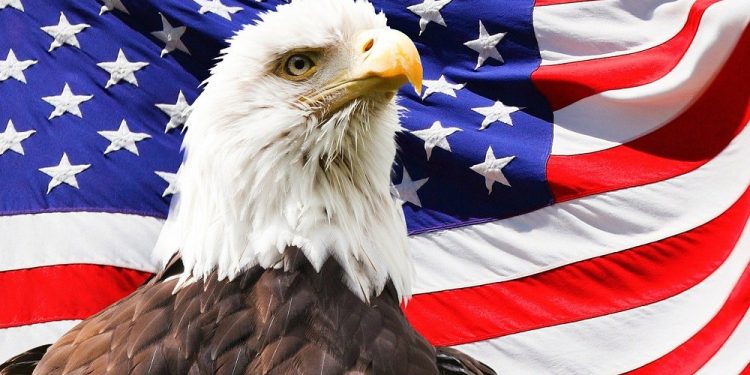 Observed on June 20th annually, American Eagle Day is a holiday that honors the national symbol of the United States: the bald eagle. In the late 18th century, the bald eagle became the national bird when it was placed on the Great Seal Of The U.S. It was a bird that inspired awe and wonder for millions of Americans over hundreds of years.
During the 20th century, however, this eagle was teetering on the brink of extinction, Fortunately, conservation efforts were able to pull it back from the brink of destruction, although the eagle still faces many threats due to human activity even to this day. And that's why this holiday is so important. This is a day on which many people renew their commitment to the American bald eagle so that future generations can enjoy its majesty and beauty.
The History Of American Eagle Day
This holiday was first established by a proclamation made by U.S President Bill Clinton in 1995. But that was only the beginning of the start of this holiday. After his proclamation, 41 U.S States have made this holiday an official observance. It was made an official holiday in 2007 when the United States Senate passed resolutions to make June 20th the day for the official observance of this holiday.
Fact About The American Bald Eagle
To show everyone just how incredible these eagles are, we've decided to list some of the amazing facts about these birds. Facts that will change how people think about them from this point on.
Bald eagles are native to the United States and have been the country's symbol since 1782.
The wingspans of bald eagles are approximately 7-feet.
The average bald eagle's body is 33-43 inches and weighs 6.5 to 14-pounds.
The bald eagle is only found in North America.
These eagles tend to live around rivers, lakes, marshes, or coasts.
Bald eagles are believed by researchers to be monogamous.
Bald eagles have an excellent sense of taste but they have no sense of smell.
Observing American Eagle Day
One of the most important things that people can do to participate in this holiday is to engage in some of the conservation efforts that take part in this holiday. Many volunteers sign up with the American Eagle Foundation to clean up trash, fishing hooks, tires, and other things that end up damaging the ecosystems that the American bald eagle depends on. People can also spread the word about this holiday and help the eagle conservation effort by using the hashtag #NationalAmericanEagleDay on their social media accounts.