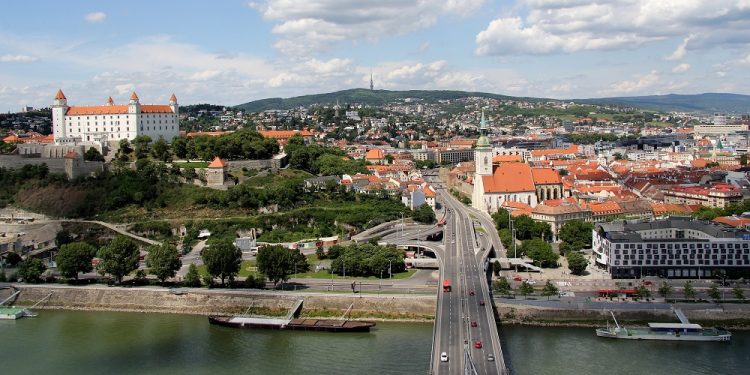 Anniversary Of The Memorandum Of The Slovak Nation
In Slovakia, June 7th is observed as the Anniversary of the Memorandum of the Slovak Nation. This is a commemoration of the proposal of the 1861 Slovakian Memorandum that demanded that a distinct administrative area be created that should be governed for and by Slovaks. An area where all citizens would communicate with one another using Slovak as their official language.
The document making this proposal is seen as one of the most important documents in the Slovak National Movement — a movement that began to emerge near the end of the 18th century. During this time, Slovakia was ruled by Hungary but was searching for its own identity.
The History Of The Anniversary Of The Memorandum Of The Slovak Nation
The Slovakian National Movement can trace its roots back to the 1840s. This is when Slovakia was under the rule of the Kingdom of Hungary and this regime restricted political activity, particularly Slovak rights.
There was also an indifference by the Kingdom towards those nations that weren't Magyar nations that were a part of the Hungarian Empire.
This indifference, and at times oppression, led to the creation of the Memorandum by the Slovak National Assembly. This document established the basic political and legal demands. The ruling party responded by banning two important cultural associations, the Slovak Gymnazia, and Matica Slovenska.
After the fall of these institutions, the Slovak National Party was established in 1871 and opted for electoral passivity to voice their displeasure with national policies and an electoral system that didn't favor the Slovaks.
In 1918, Slovakia joined the Czech Republic. Even so, this still led to a lot of intra-regional classes between different groups. In 1992, the Czecho-Slovak Federative Republic was dissolved. In 1993, Slovakia became an independent nation.
The Anniversary Of The Memorandum Of The Slovak Nation was created not long after to remember one of the most important dates in Slovakian history.
Some Interesting Slovakian Facts
We did our research and came up with some interesting facts about Slovakia that people might not know about. We decided to then put these facts in the following list so all of our readers can learn something new about this country.
Slovakia has 14 protected landscape areas and 9 national parks.
High Tatras Park is the best-known park in the country and is a popular location for skiing and hiking.
There are more than 1,600 mineral springs in Slovakia.
Observing The Anniversary Of The Memorandum Of The Slovak Nation
Although this holiday is a day of celebration all across Slovakia, it's not a public holiday. That means that businesses operate according to their normal hours and many people still have to work. Even so, there are events that show the country's pride. These events include flag-raising ceremonies, special festivals, and speeches from politicians.