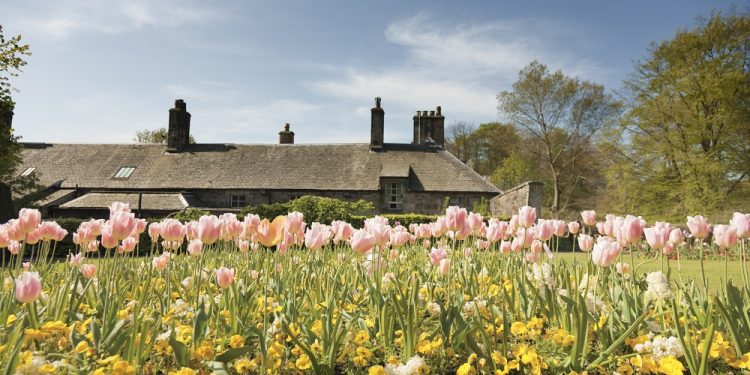 Spring Bank Holiday is a secular holiday in the United Kingdom when many government offices, businesses and schools are closed. It is sometimes called May Day Holiday and it falls on the last Monday of May. When it was originally created, this day fell on the Monday after Pentecost, also known as Whit Monday, but was eventually moved to the last Monday of May by the Banking And Financial Dealings Act of 1971.
Today, it is a day of the year when many people take advantage of the day off and use the time to go on vacation, spend time with the family or to catch up on activities they wouldn't have the time to do. Currently, this holiday is officially recognized in Great Britain, Scotland, Isle Of Man and Northern Ireland.
History
Prior to the early 19th century, the Bank of England recognized around 30 or so religious festivals as official bank holiday, but this was changed in 1834 to only a handful of holidays. These holidays were Christmas, All Saints Day, Good Friday and May Day. This practice would stand until about 1871 when official bank holiday legislation was introduced by Sir John Lubbock. This piece of legislation was known as the Bank Holidays Act of 1871.
The Bank Holidays Act of 1871 would set the stage for the Banking And Financial Dealings Act of 1971. This act, the first important piece of banking legislation dealing with bank holidays since the previous Bank Holidays Act of 1871, would essential move Whit Monday as a bank holiday from the last Monday after Pentecost to the last Monday in May.
Customs, Traditions And Celebrations
In many parts of England, there are usually a fair number of street festivals and carnivals that can be enjoyed on this Spring Bank Holiday. For example, there is the Street Feast of Kingston Road and the Canalway Calvacade.
There are also usually many events on and around Cooper's Hill in Brockworth, Gloucestershire on Spring Bank Holiday. One of these is the Cooper's Hill Cheese-Rolling and Wake. This event starts off with a seven to nine pound Double Gloucester wheel shaped cheese wheel rolled down Cooper's Hill. After it is set in motion, contestants race after it. The person to beat the cheese across the finish line is the one who receives it as a prize.
Conclusion
While Spring Bank Holiday once served to give people an extra day of work after Pentecost to catch up on household chores, today it is a day for families to go out and enjoy the fine spring weather.