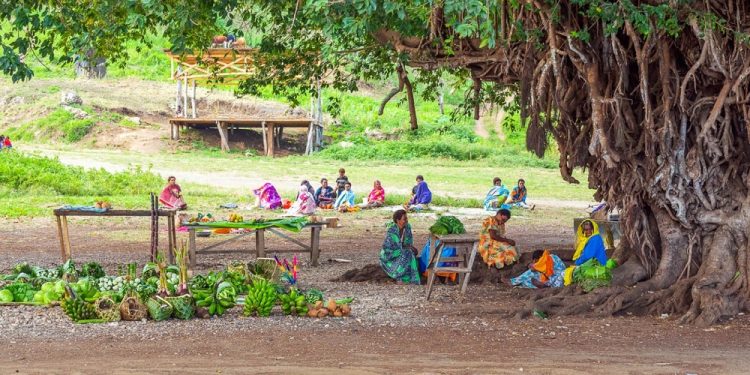 Family Day is observed in Vanuatu on the 26th of December and it's a time for people to give thanks for their family, spend time with their families, and participate in religious or community events.
Vanuatu is a nation in the South Pacific Ocean that's composed of approximately 80 islands that stretch out over a distance of 1,300 kilometers. These islands are known for their coral reefs, underground caverns, and WWII-era wrecks.
The indigenous population is Melanesian, but there are also small minorities of Chinese, Micronesian, European, and Vietnamese people. As a result, typical Family Day meals may vary, but they're usually made with seafood, taro, yam, banana, and coconut.
The History of Family Day In Vanuatu
Unfortunately, at this time we're unable to uncover who invented Family Day in Vanuatu or when it was invented. We suspect that it was modeled after the Boxing Day celebrations that occur in other countries in the world, but at this time we can neither confirm nor deny that speculation. We'll keep looking for this holiday's origin, however.
Important Facts About Vanuatu
To shine a spotlight on the South Pacific Ocean nation, we thought that we'd list some of the things that we've recently learned about it. We hope that the following facts prove to be quite useful for anyone and everyone reading about Family Day in Vanuatu.
Only about 65 of Vanuatu's 80 islands are inhabited.
Port Vila is the largest city and capital of Vanuatu.
The vast majority of the people living in Vanuatu are Christian.
Bislama, French, and English are the native languages of Vanuatu.
Observing Family Day In Vanuatu
Since this is a public holiday, many businesses are closed and it's a day off for the general population. This allows people to attend public and private religious events, spend time with their families and enjoy festive meals such as Bircher Muesli, Coconut Crab, Poulet Fish, Flying Fox, Baked Fish in Coconut Cream, and other festive dishes.