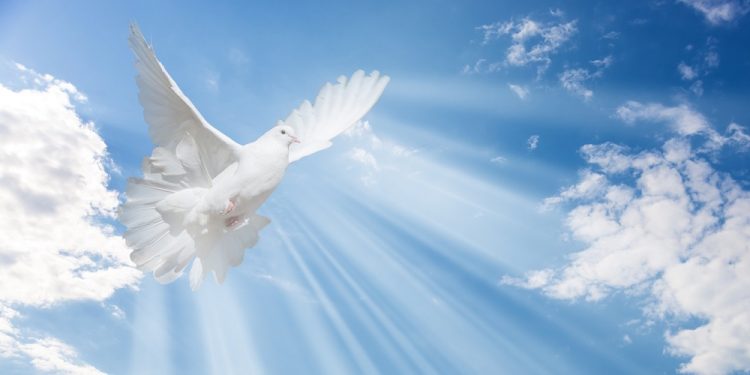 Whit Monday is a holiday that's observed the day after Pentecost and is a moveable feast on the Christian Calendar. It's also known as Pentecost Monday or sometimes Monday of the Holy Spirit. It's a public holiday in many countries across Europe and the Caribbean, and in some of these countries, it's known as the Second Whitsun or Second Day of Pentecost.
This holiday is specifically dedicated to God the Holy Spirit and the descent of the Holy Spirit upon the apostles at Pentecost.
The History Of Whit Monday
Many theologians believe that Whit Monday is a holiday that's been observed since the first century. It was a day on which the apostles received the gift of tongues after the holy spirit descended upon them.
This holiday was also used as a celebration of the birth of the Christian Church. It has also traditionally been seen as a continuation of Pentecost. The name of this holiday comes from the traditional white clothing that's worn during religious ceremonies during the baptismal season of Whitsun.
In the United States, Whit Monday became known as the "Dutch 4th of July" because it was, and still is, observed by the Pennsylvania Dutch. It was observed as a day of celebration and merriment—just like the 4th of July is to other Americans.
It was also common at one point in time for some U.S. churches to hold "Whit Walks" and/or prayer rallies. In the past few years, however, the tradition has become less prevalent. These walks and prayer rallies are currently celebrated by some churches across England.
In the United Kingdom, Whit Monday was a holiday on which the Bank Of England closed up until 1830, as were approximately 40 other religious anniversaries and saint's days.
In 1830, the number was reduced by 22 holidays, but Whit Monday wasn't one of the holidays that was cut from the schedule. Whit Monday would remain a bank holiday until 1967 when it was eventually replaced by the Spring Bank Holiday.
Facts About Whit Monday & Its Traditions
Since Whit Monday is a holiday with almost 2,000 years of tradition behind it, we thought that we'd dig deeper into it. We wanted to find out its origins, its traditions, and the symbolism behind some of its traditions. The following facts are the result of all of our research and we hope that it helps to illuminate this holiday better.
Pentecost comes from the Greek word Pentekoste—this word means fiftieth.
In some countries, priests wear red to symbolize the fire which brought the Holy Spirit to humanity.
In other countries, priests wear white to symbolize the dove and the purity of God.
According to tradition, the apostles were celebrating Shavuot when the Holy Spirit descended upon them.
During the Middle Ages, the weekend, as well as Whit Monday, was observed as Whit Week.
Whit Week was a popular celebration that matched the popularity even of Christmas or Easter.
After the Holy Spirit descended on the apostles, St. Peter delivered the first Christian sermon—an event that many people consider to be the beginning of the Christian church.
Observing Whit Monday
Whit Monday is a holiday that's celebrated in a number of different countries all around the world. So many, in fact, that it's almost impossible to list them all here, but we'll give our readers a list of some of the countries in which this holiday is celebrated.
Whit Monday is observed in the United States and Great Britain, Antigua and Barbados, Austria, The Bahamas, Belgium, The British Virgin Islands, Cyprus, France, Germany, Greece, Grenada, Hungary, Iceland, Luxembourg, Monaco, the Netherlands, Saint Lucia, Saint Kitts and Nevis, Solomon Islands, Switzerland, Togo and in Ukraine.
As we said, however, that's only a partial list of all of the countries in which this moveable feast is observed.
In Germany, this holiday is a Holiday Day of Obligation for all Roman Catholics. In Ireland, it's a bank holiday (public holiday) and in the United Kingdom it was a bank holiday up until 1967, but that's no longer the case.
In some countries of the Caribbean—including British overseas territories—this holiday is still a public holiday. In the United States, Australia, and Canada, Whit Monday is not a public holiday.
In France, Whit Monday is a Jour Férié—which means public holiday in English. As a result of it being a public holiday, some businesses are closed. However, there are some circumstances when people might be required to work such as health emergencies that might prevent people from getting this day off. As time goes by though, more and more French citizens are choosing to work on this day instead of taking time off.