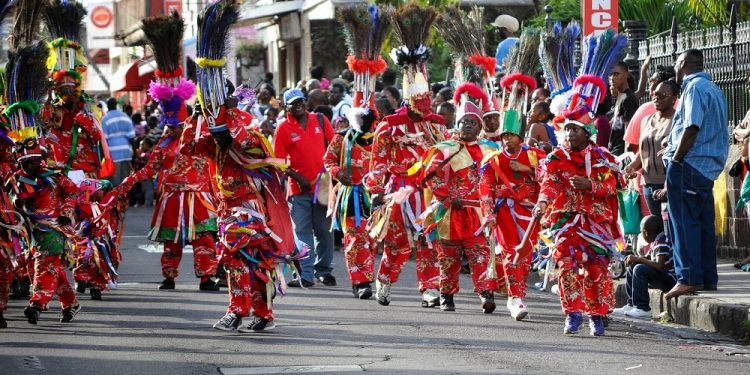 Observed on the Tuesday following the First Monday in August in Saint Kitts and Nevis, Culturama is a holiday that highlights the cultural heritage of the islands. It's also a holiday that extends Emancipation Day by an extra day and features a festival that most people are going to want to see in person at least once in their life.
Although there are plenty of festivals across the Caribbean, this festival manages to stand out. Because it's a public holiday, non-essential government offices, schools, and many businesses are closed. It's also a day off for the general population, which allows everyone to take part in the fun.
The History Of Culturama In Saint Kitts & Nevis
This holiday was created in 1974 as the island's answer to the other carnivals that were enjoyed all across the Caribbean. It was conceived as a day that not only brought the carnival experience to people visiting the islands but also celebrate the island's unique cultural traditions. This festival was the brainchild of the Nevis Dramatic and Cultural Society (NEDACS) and it's been going strong ever since it was first conceived.
Observing Culturama In Saint Kitts & Nevis
Even though this holiday officially takes place on August 2nd each year, festivities usually start at the end of July and continue past this date. As this holiday is celebrated, there are food festivals, concerts, parades, and parties all across the islands. There's also plenty of music and food to be enjoyed by both residents and visitors alike.
Of course, there's also vibrant clothing, dancing, poetry, folk singing, and pageants that can be enjoyed as well. This day concludes with a march that features congested streets and onlookers from all around the world.