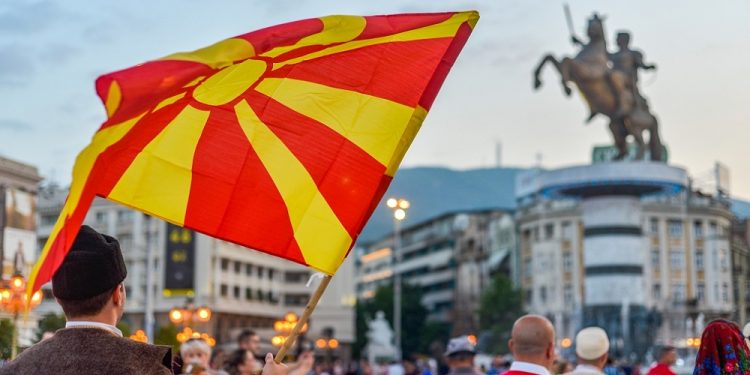 The Day of People's Uprising is a public holiday that's observed annually in North Macedonia. Also known as Revolution Day, this holiday commemorates the beginning of the anti-fascist war on October 11, 1941. This was 6-months after Axis forces launched an invasion into the Kingdom of Yugoslavia and quickly brought the nation under its heel.
On October 11th, partisan insurgents launched attacks on German forces in the city of Prilep. This is widely considered by many to be the beginning of the resistance of the people of Macedonia. Now the holiday is observed as a day off for the general population and a day for many to celebrate their freedom.
The History Of The Day Of People's Uprising
During WWII, Northern Macedonia was a part of the Kingdom of Yugoslavia. On April 6th, 1941, German forces invaded Yugoslavia and brought the country under their control. Axis control of the region was divided between German-occupied Serbia, Italian-occupied Albania, and Bulgaria.
Originally, the communists in Yugoslavia had decided to stay out of this conflict, leaving each side to fight with one another. Then Nazi Germany declared war on the Soviet Union.
It then became important for every communist to fight against the Axis powers, no matter where they existed. On October 11th, 1941, partisan insurgents attacked German targets in Prilep. This is the day that's now celebrated as the Day of People's Uprising.
Observing The Day Of People's Uprising
On this day, people proudly display the flag of North Macedonia, attend military parades, and enjoy cultural parades. It's also a day when schools, businesses, and government agencies are closed, so the general population has the time to do the things that they want to do.
This includes enjoying concerts, festivals, and other such events. It also means spending time with friends and family members. And let's not forget all of the food that's enjoyed on this day. Food that may include Stuffed Cabbage Rolls, Macedonian Pizza, or Stuffed Bell Peppers.