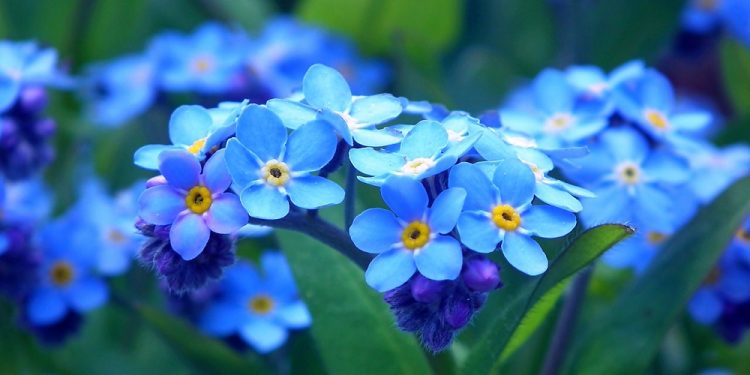 One of the most poignant national days of the year, Forget Me Not Day remembers injured soldiers as they return from battle. On November 10th, this day is a chance to raise funds as upon its original conception in 1921, there was no financial support available to them. Of course, coming back from battle injured severely impacts their ability to make a living, but this cause helps to get them on the road to recovery in some way.
What Is Forget Me Not Day?
The flower Forget Me Not is a symbol that represents this day. So, if you see it around November 10th, and especially on this day, see if there is an opportunity to donate. In Alaska, it is the official state flower and grows high in the mountains. It is a small clump flowering plant and has blue petals with a yellow center.
When returning soldiers came back from The Great War, there was no system in place to support their needs. With so many wounded, the government would not able to offer anything to help. It was down to one injured soldier that the lack of support changed. Judge Robert S. Marx served during the Musse-Argonne offensive with injuries. He continued in his career in law and became a judge, and became the chairman of DAVWW (Disabled American Veterans of The World War). The first Forget Me Not Day was established on November 10th, 1922. Today, the organization is called the Disabled Amerian Veterans.
The reason why this flower is the face of the fundraising is that it was exactly that. The flowers were sold in return for donations for the injured soldiers. They are now a symbol of the cause and easily recognizable for many.
How To Observe Forget Me Not Day
To get involved and show your support, make a donation and wear a Forget Me Not with pride. Many people volunteer around this time to help raise funds for the wounded so you will never be short of ways to help.
Others choose to use the day to observe the fallen and injured in World War Two and research a bit about the history.
An injured soldier or someone who has been affected by their involvement on the battlefield may appreciate some time spent listening to their involvement, or if this is not possible, a bunch of flowers is always a thoughtful gift.
Maybe you have a disabled veteran to who you are close. Thank them for their sacrifice on November 10th. Otherwise, use the hashtag #ForgetMeNotDay to spread the word in an attempt to increase the number of donations given. This can be a useful tool for finding out more about how other people are observing this day throughout the country.
Thankfully, there is now support for injured soldiers. But it does make one wonder, where are the other areas where people aren't getting enough support? One person took charge and changed the circumstances of returning injured soldiers.