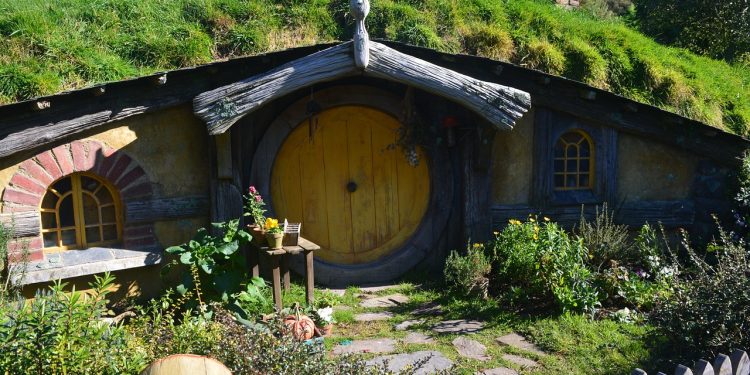 Hobbit Day is a fun holiday that falls on September 22nd and celebrates the birthday of two fictional characters: Frodo Baggins and Bilbo Baggins, two hobbits from the fantasy books "The Hobbit" and "The Lord of the Rings" written by J.R.R Tolkien. It's a holiday that has been celebrated since 1978 and is just one holiday in the larger holiday week called Tolkien Week.
History of Hobbit Day
On September 21st, 1937, The Hobbit (There and Back Again) was published. It opened to critical acclaim and was nominated for several awards. Even to this day, it is considered a classic. J.R.R. Tolkien followed up this success by writing The Lord of the Rings between 1937 and 1949.
According to the books, Bilbo Baggins was born in 2890, or 1290 on our timeline, and Frodo Baggins was born in 2968 or 1368. In 1978, both Hobbit Day and Tolkien Week were created by the American Tolkien Society. Over the years, several governmental bodies have acknowledged the holiday but as of 2017, it still remains an unofficial holiday. However, that doesn't stop people all over the world from celebrating the holiday in all of its glory.
Celebrating Hobbit Day
There are several ways in which to enjoy Hobbit Day and one of those ways is to throw your own Long Expected Party. You can have the party under a tree and you can decorate the party as if you are really holding a birthday party for Frodo and Bilbo Baggins. You can also serve food that any Hobbit would enjoy.
This includes foods such as cabbages and potatoes, mushrooms, wine and beer, rabbit, pork pies and mince pies, cheese, apples, corn, turnips, onions, honey cakes, scones, and tea or coffee. Online, fans have assembled a montage of Middle Earth recipes which include everything from Baked Bluefish for Gollum to Elven Lembas Bread and Frodo's Scones.
Another way to celebrate Hobbit Day is by hosting a reading circle where fans of the books take turns reading passages from The Hobbit and The Lord of the Rings. A movie watch party can also be arranged and everyone can watch the three movies: The Lord of the Rings: The Fellowship of the Ring; The Lord of the Rings: The Two Towers; and The Lord of the Rings: The Return of the King.
The three Hobbit movies are also good for a watch party. These include The Hobbit: An Unexpected Journey; The Hobbit: The Desolation of Smaug; and The Hobbit: The Battle of the Five Armies.
Baking a Hobbit Cake is also an excellent idea. After all, it is Bilbo and Frodo Baggins' birthday. Many fans get especially creative on this day and create beautiful cakes that look like Bilbo Baggins' Hobbit Hole. Other fans make cakes that look like a leather-bound hobbit book. Some fans even make an Eye of Sauron Cake (however, if you do make this cake don't expect Frodo and Bilbo to show up or stay very long if they do.)
Conclusion
Hobbit Day is the perfect day to reacquaint yourself with all of Tolkien's classic books and modern movies. It also happens to be quite a bit of fun to help Bilbo Baggins celebrate his "eleventh-first" birthday!