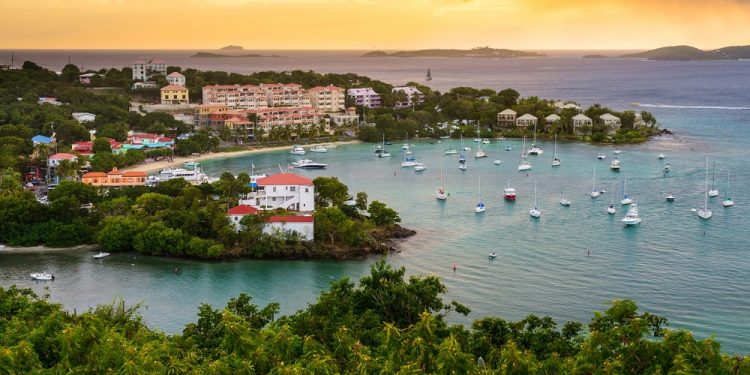 Hurricane Thanksgiving Day is a holiday in the United States Virgin Islands that's observed annually on October 25th. Although the name of the holiday seems to imply the ludicrous thought that it's a day that people pray for hurricanes, it's actually a holiday that celebrates the end of the hurricane season.
It's also a holiday that surprisingly goes back over 296+ years. This is before the United States was even a country. Today, the holiday is celebrated in much of the same way as a traditional U.S thanksgiving celebration would be held, except with a few caveats. Differences include religious ceremonies and the kind of food that's served.
The History Of Hurricane Thanksgiving Day
Hurricane Thanksgiving Day actually has its roots in the rogation ceremonies that were popular during the 5th and 6th centuries in parts of Rome. The modern-day creation of this holiday can be directly attributed to 1726.
This is when Philip Dietrichs led special church services to give thanks to God that his community wasn't destroyed by a hurricane. Back then, Denmark was in control of the islands. The holiday has since been observed on an annual basis, even after these Caribbean islands became an organized and unincorporated territory of the U.S.
Observing Hurricane Thanksgiving Day
As is the case with American thanksgiving day celebrations, this holiday is celebrated with food, family, and community. Many people enjoy saltfish, rice, peas, and stewed oxtail and/or chicken. There are also Johnny cakes, fried plantains, sweet potato casserole, and beans and lentils.
People also attend religious services on this day that thank God for sparing the community from hurricanes. People also use this day to spend time with friends and family or to attend community events.  On social media, the hashtag #HurricaneThanksgivingDay is used to spread the word about this holiday.