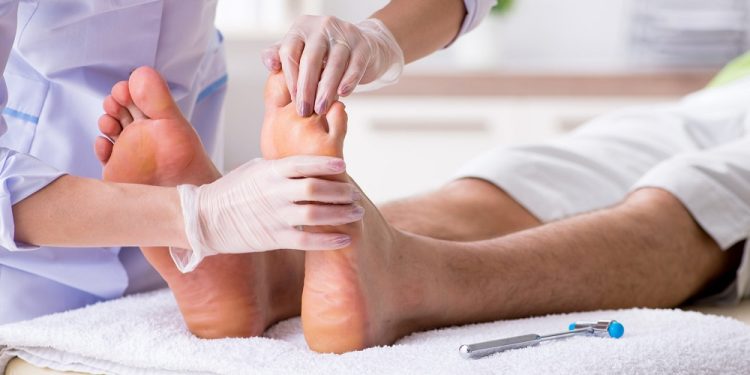 International Podiatry Day
International Podiatry Day is a holiday that's observed on the 8th of October every year and pays respect to the dedicated "foot doctors" who keep their patient's feet healthy. Podiatrists are doctors who diagnose foot ailments, use medicine to treat foot conditions, help create orthotics and casts, and help correct their patient's balance and walking patterns.
Healthy feet are vital to everyone's overall good health, so the service these doctors provide is without equal. And it's for this reason everyone is asked to show podiatrists a little bit of love on this holiday. After all, the average person will walk approximately 150,000 miles throughout their lifetime, so their feet must remain in good condition.
The History Of International Podiatry Day
In 1947, the International Federation of Podiatrists was created. The purpose of this organization was to advance podiatry around the world. Currently, 26 countries belong to this organization, including the United States. To encourage more countries to join, and advance the field of podiatry, they created International Podiatry Day in 2018.
Important Facts About Podiatrists & Podiatry
Let's take a few moments to explore podiatry, or at least as much as we can in bite-size chucks of factoids. So without further ado, let's take a look at the following facts and see if we all can learn a little bit more about this profession and the service they provide to their patients.
On average, there is about one podiatrist for every 20,400+ people in the U.S.
In the U.S, about 8 out of 10 hospitals will have a podiatrist on staff.
It's been estimated that approximately 14% of podiatrists are physicians.
According to the Bureau of Labor Statistics (BLS), there were 8,840 Podiatrists in the U.S in 2021.
According to the BLS in 2021, the median hourly income for Podiatrists was $70.11. This is approximately $145,840 per year.
Patients who have foot problems will visit a Podiatrist about 3.7 times per year, on average.
Almost 60% of Podiatrists are in private practice.
Approximately 2% of Podiatrists have a license in 4 states, 19% in 3 states, 31% in two states, and 48% in just one state.
Observing International Podiatry Day
International Podiatry Day can be observed simply by thanking a podiatrist, either in person or through social media using the hashtag #InternationalPodiatryDay. People can also take the time to get their feet checked or consider going to school to become a podiatrist.