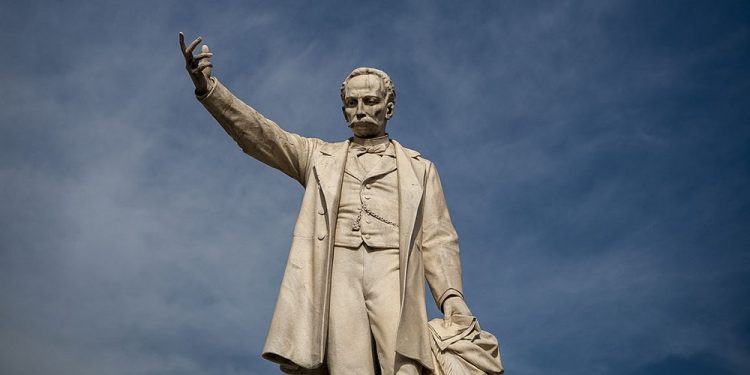 José Martí´s Birthday Memorial
In Cuba, the 28th of January is observed as Jose Martí's Birthday Memorial. This holiday commemorates the life of a person many Cubans have called the Apostle of the Cuban Revolution on the anniversary of his birthday in 1853.
Although this revolutionary writer and politician spent much of his life abroad, after being exiled from Cuba in 1871, he would return to his country in 1895 to fight for the country's independence. Now, the date of his birth is a widely observed holiday in Cuba, although it's not a public holiday and therefore, is not a day off for most people.
The History Of Jose Amtri's Birthday Memorial In Cuba
On January 28th, 1853, José Julián Martí Pérez was born at 41 Paula Street in Havana, Cuba. His parents were Mariano Marti Navarro and Leonor Pérez Cabrera. In 1865, he would enroll in the Escuela de Instrucción Primaria Superior Municipal de Varones and the following year he would enroll in the Instituto de Segunda Enseñanza.
During the 1868 Ten Years' War, he would join the Cuban Nationalist movement that was beginning to gain momentum at the time in Cuba. He began writing about his desire for independence from Cuba and wrote several poems during this time. He would come to resent the Spanish rule of Cuba, and especially the practice of slavery, which was still being practiced.
José Martí was killed at the Battle of Dos Rios in a battle against Spanish troops on May 19th, 1895. His dedication to the cause of Cuban independence made him a hero to average Cubans and a symbol of unity. It's the reason why there are so many memorials and tributes are named after him.
Observing Jose Amtri's Birthday Memorial In Cuba
Although this isn't a public holiday in Cuba, it is a day that's observed very enthusiastically. Many of the main celebrations are held at the José Martí Memorial in Havana, Cuba, but there are certainly smaller memorial ceremonies held at other memorials all across Cuba. It's a day for Cubans to show appreciation to a person that is commonly known as the Apostle of the Cuban Revolution.