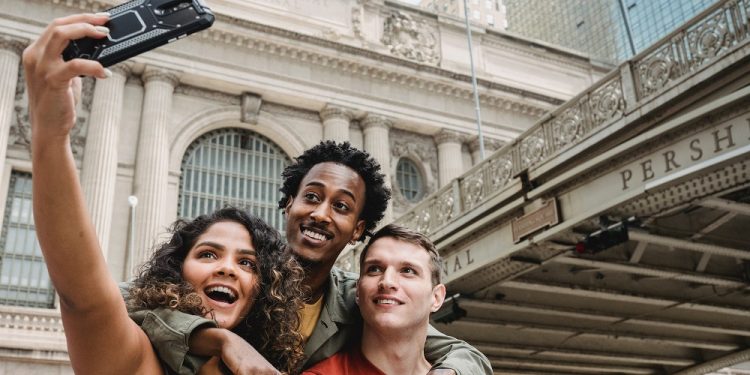 Celebrated on the third Wednesday in January, Museum Selfie Day is a holiday that encourages everyone to get out there and visit their local museum for a selfie. Of course, the purpose of this holiday is beyond just giving people material to post on their social media timelines.
It's hoped that once people visit whatever museum they're going to visit that they take the actual time to enjoy some of their exhibits. During most of the year, museums don't allow people to take pictures inside, but many museums that participate in this day actually lift this rule for one day.
The History Of Museum Selfie Day
This holiday was created by a woman from London named Mar Dixon. She ran and still runs a website that's passionate about international culture. She created this holiday to help spread the love for culture around the world.
The first Museum Selfie Day was observed in January 2014 and it's been observed every year since. Nowadays, museums all around the world have signed on to this holiday and have allowed people to participate by taking selfies with their exhibits.
Some Amazing Facts About Museums
We can't finish an article on a holiday celebrating museums without taking the time to actually list some of the facts that we know about museums. It would be unethical. That's why we've decided to list some of the facts we've learned about museums for all of our readers to enjoy. We've listed these facts below.
In 530 BCE, the world's first museum was built by a Babylonian princess named Ennigaldi. It's the Ennigaldi-Nanna's Museum.
In Germany, the Plastinarium Museum has a collection of plastinated corpses on display.
The Saint Louis Art Museum has a collection of over 34,000 objects that span 5,000 years of history.
In Amsterdam, the Torture Museum hosts quite a large collection of Medieval torture instruments.
The middle finger of Galileo is on display at the Galileo Museum in Italy.
Observing Museum Selfie Day
The first thing a person has to think about before they can celebrate Museum Selfie Day is to think about which museum they're going to enjoy on this day. With over 100,000 museums in the world, with about 35,000 of them being in the U.S alone, there is a lot to choose from. Some of the top museums in the world are the Louvre Museum, The British Museum, and the Metropolitan Museum of Art. And that's only the beginning. Choose a museum that you think you'll enjoy and visit it during this holiday.