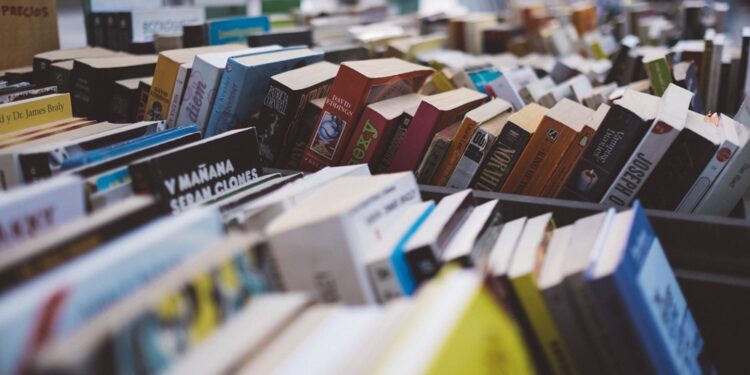 One of the greatest inventions of humankind is the humble book. Books are not only a repository of human knowledge, but they also provide people with numerous benefits. They open up a world of imagination, help to improve reading and writing skills and boost intelligence and memory.
And now thanks to modern technology, people can carry entire libraries of books on their phones or tablets. That's why there is no excuse for people not to observe October as National Book Month. This month encourages everyone to read a little bit more, and we think that's a pretty good idea considering all of the benefits books provide.
The History Of National Book Month
On March 16, 1950, the first annual National Book Awards was observed at the Waldorf-Astoria Hotel in New York City. It was sponsored by the American Book Publishers Council, the American Booksellers Association, and the Book Manufacturers' Institute. Over the years, these awards were given out in an ever-increasing number of different categories.
At the end of the 1980s, the National Book Foundation was created to oversee the National Book Awards, as well as to increase readership in American literature. In 2003, the National Book Foundation would create National Book Month to further their goal of increasing readership and so people could show their appreciation for literature.
Fun Facts About Books
We decided that it would probably be a good idea to provide some book-related facts, so we did a little bit of research and came up with the following gems.
In the Harvard Library, there are 3 books that have been bound in human skin.
In 1857, the first bookmobile in the world was launched. It was a horse-drawn wagon.
The city with the biggest number of libraries per capita is Warsaw.
Warsaw, Poland has almost 12 libraries for every 100,000 citizens.
The world's first mass-market eBook was Stephen King's Riding the Bullet.
Riding the Bullet was available for download from the author's website for just $2.50.
Riding the Bullet sold over 400,000 copies in 24 hours.
Observing National Book Month
The best way to observe National Book Month is by taking the time to read a few books over the course of the next 31 days. And there are good reasons why a person might want to read more.
Reading reduces stress, passes on knowledge, expands a person's vocabulary and memory, provides mental stimulation, and probably best of all, helps relieve boredom. While reading your new book, take the time to spread the news about this month using the hashtag #NationalBookMonth. Let's introduce people of all ages to the joy of reading.