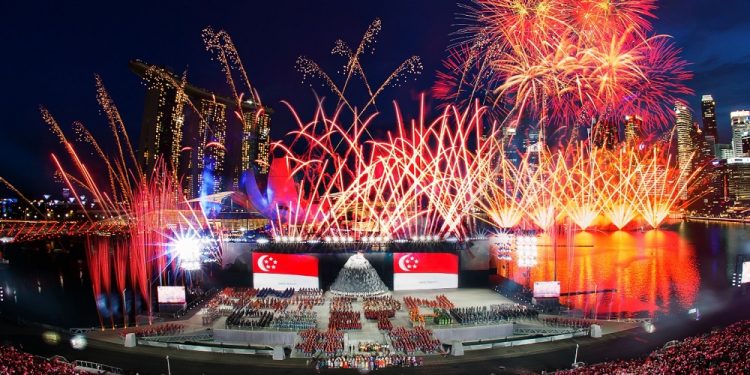 National Day in Singapore
National Day is a holiday in Singapore that's observed annually on August 9th. If that day happens to fall on a weekend, then the holiday is moved to the following Monday — as is the case with many public holidays in this country. The purpose of this day is to mark the day when Singapore achieved its sovereignty on August 9, 1965.
It's a public holiday for the residents of this country, so not only are non-essential government agencies and many businesses are closed, but it's also a day off for the general population. And of course, it's a day on which people get a chance to attend one of the many events that are held all across Singapore.
The History Of Singapore's National Day
In August of 1963, Singapore declared its independence from the United Kingdom. In September of that year, they then joined the Federation of Malaysia after the 1962 Merger Referendum of Singapore.
However, Singapore would only remain in this federation for about 2-years before it struck out on its own and gained its own sovereignty. This happened on August 9, 1965, and Yusof bin Ishak was sworn in as Singapore's first president.
Observing Singapore's National Day
Although this holiday falls on August 9th every year, many of the celebrations start near the end of July and continue on through this date. One of the largest events to celebrate this holiday is the National Day Parade that's held in National Stadium and is usually conducted in front of over 60,000 people and also televised to the entire country.
Other events that occur on this day include dance routines, speeches from prominent politicians and civic leaders, marching bands, military parades, solo singers, and a display of force by the Singapore Armed Forces. This includes air shows, paratrooper displays, and even a presidential gun salute. Of course, the Flag of Singapore is also displayed prominently throughout the whole holiday.