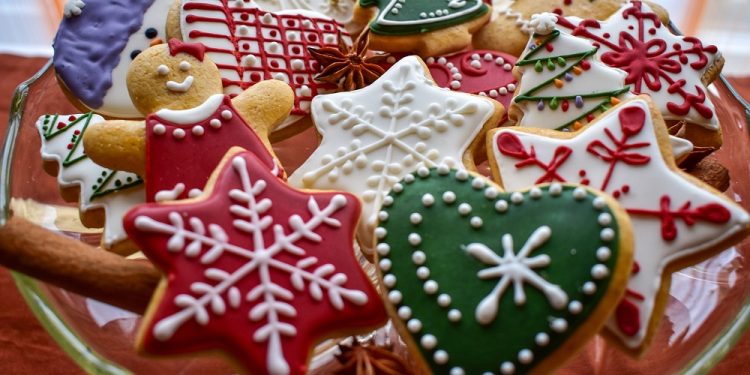 National Gingerbread Cookie Day
When November 21st comes around, people are ready for National Gingerbread Cookie Day. As anyone could probably guess from the name of this holiday, it's a day for people to enjoy gingerbread cookies.
What are gingerbread cookies? Well, they're sweet cookies that are made with a variety of fall spices including cinnamon, nutmeg, cloves, cardamom, and anise that are sweetened with molasses, corn syrup, or brown sugar.
They are often made into the shape of little men (Gingerbread Men), or into holiday shapes such as stockings, bells, and candy canes. Regardless of how they're made and served, they are sure to bring a smile to everyone's face. And that's a known fact.
The History Of National Gingerbread Cookie Day
Gingerbread has been around for a long, long, time. It was first created by the Ancient Egyptians and Greeks and used for ceremonial purposes. During the 11th century, crusaders would bring back ginger and some of the recipes for these cookies back to Europe from the Middle East.
These cookies would have a round shape until the 16th century when they started to be made into figural biscuits. This started with Queen Elizabeth I, who ordered her royal bakers to make gingerbread cookies in the shape of foreign dignitaries and other important guests.
Gingerbread cookies really took off in popularity during the 17th century, and they were often sold at pharmacies and served in monasteries. Gingerbread cookies not only gained popularity in England but also in Germany where they would become an art form. It continued to spread throughout Europe and is now a popular cookie in many European countries, particularly during the holiday season.
Now, that we know a little history about the gingerbread cookie, we thought that we'd turn our attention to National Gingerbread Cookie Day. Unfortunately, this is where our research reached a dead end. We just couldn't uncover when or where this holiday began. We'll continue looking though and maybe one day we'll be able to update this section.
Observing National Gingerbread Cookie Day
This is a great day to buy some gingerbread cookies, or even better, to make your own. A quick search of the Internet will reveal approximately 11 million different cookie recipes, so it's really only a matter of finding the one that suits your particular taste.
We personally like old-fashioned gingerbread cookies, but there are some interesting takes on that original recipe that we like as well. We particularly like Apple Cider Gingerbread Cookies, Gingerbread Granola, and Cinnamon-Sugar Gingerbread Cookies. People can choose one of those recipes or search for other ones. After all, they're all good for National Gingerbread Cookie Day.